When it comes to satisfying your sweet tooth with a taste of Italy, look no further than Moro Gelato in Cape Town. This beloved gelateria has quickly become a go-to spot for locals and tourists alike, offering a wide array of artisanal gelato flavours that will transport your taste buds straight to the streets of Rome or the shores of Sicily. With four branches spread across the city, Moro Gelato has become a beloved institution, bringing a little taste of Italy to the heart of South Africa.
The Moro Gelato Experience 🍦
Visiting Moro Gelato is not just about indulging in delicious gelato, but also about immersing yourself in an authentic Italian experience. The gelato is made fresh daily using traditional Italian techniques and the finest locally sourced ingredients, resulting in a taste that is rich, creamy, and full of flavour. The friendly and knowledgeable staff at Moro Gelato are always ready to guide you through the extensive menu of flavours and help you find the perfect combination of scoops to satisfy your cravings.
The gelato is served in visually appealing tubs, with each flavour carefully crafted and presented to tempt your taste buds. Apart from the traditional gelato flavours, Moro Gelato also offers seasonal specials and limited-time creations, keeping the menu fresh and exciting for repeat customers. The gelato is also made using sustainable and eco-friendly practices, ensuring that you can enjoy your sweet treat with a clear conscience.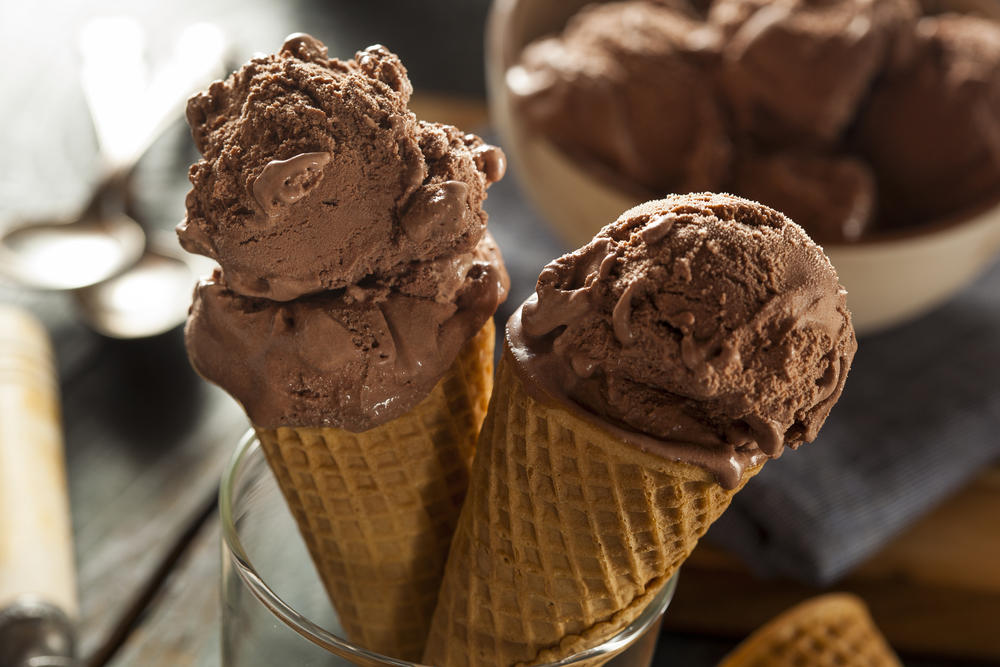 A Community Gathering Place 🫂
Moro Gelato goes beyond just serving gelato; it also serves as a community gathering place where people come together to celebrate, connect, and create memories. The cosy and welcoming atmosphere of Moro Gelato branches provides a space for people to relax, chat, and enjoy the simple pleasure of good gelato. It's not just a place to satisfy your sweet tooth, but also a place where you can catch up with friends, enjoy a date night, or simply take a moment for yourself.
The branches of Moro Gelato in Cape Town are not just dessert shops, but also cultural hubs that bring people from all walks of life together. The diverse range of flavours reflects the city's melting pot of cultures and tastes, making Moro Gelato a truly inclusive destination for gelato lovers of all backgrounds.
Moro Gelato also actively engages with the local community through various initiatives. They support local farmers and producers by sourcing their ingredients locally, contributing to the sustainability and growth of the local economy. They also participate in local events and collaborate with other businesses to promote the Cape Town food scene, creating a sense of community and camaraderie among local entrepreneurs.


All About the Sensory Delight 🍨
Visiting Moro Gelato is not just about tasting the flavours, but also about indulging in a sensory delight. The colourful gelato tubs, the inviting aroma of freshly baked waffle cones, and the friendly chatter of fellow customers all add to the unique experience of Moro Gelato.
The visual appeal of the gelato is evident from the moment you step into the store. The vibrant colours of the gelato tubs, with flavours ranging from rich chocolate to refreshing fruit sorbets, are visually enticing and make choosing a flavour a delightful challenge. The aroma of freshly baked waffle cones wafting through the air is simply irresistible. The crispy and fragrant waffle cones are made in-house, adding a delightful crunch to each bite of gelato.
The taste of Moro Gelato is, of course, the highlight of the experience. The gelato at Moro Gelato is made using traditional Italian methods and the finest locally-sourced ingredients, resulting in a creamy, smooth, and rich flavour profile that is truly indulgent. With a wide variety of flavours to choose from, including classic favourites like chocolate, vanilla, and pistachio, as well as unique and seasonal flavours like rooibos tea, Tiramisù, and the famous Milk Tart, there is something for everyone's taste buds at Moro Gelato.
One of the most appealing aspects of Moro Gelato is the commitment to using high-quality, locally-sourced ingredients. The gelato is made with fresh fruit, nuts, and other ingredients that are sourced from local farmers and producers, supporting the local community and promoting sustainability. This emphasis on quality and sustainability is not only reflected in the taste of the gelato but also in the ethical practices of the company.
The Moro Gelato Branches in Cape Town ❄️
Moro Gelato has four branches located in different parts of Cape Town, each with its own unique charm and atmosphere. Let's take a closer look at each branch and what makes it special.
---
Moro Gelato has become a beloved destination for gelato lovers in Cape Town, offering not just delicious frozen treats but also a sense of community and connection. With its commitment to using high-quality, locally-sourced ingredients, engaging with the local community, and creating welcoming spaces in its branches, Moro Gelato has become more than just a dessert shop, but a cultural and culinary hub that brings people together.
Whether you're visiting the Green Point, Sea Point, Long Street, or Stellenbosch branch, Moro Gelato offers a unique and indulgent experience that delights the senses and leaves you craving for more. So, the next time you find yourself in Cape Town, be sure to treat yourself!
Website: http://morogelato.co.za/index.html
Email: info@morogelato.co.za
Facebook: https://www.facebook.com/morogelato
Instagram: https://www.instagram.com/morogelato/