Green Point is a vibrant and diverse suburb in Cape Town, located on the Atlantic seaboard. It is a popular tourist destination due to its proximity to the city centre and its many attractions. We will be exploring everything you need to know about the vibrant area, including its history, culture, and must-visit spots.
The History
The area's history dates back to the 17th century when it was known as "Die Groene Punt" in Dutch, which means "the green point." It was named for the lush vegetation that covered the area, which provided grazing for the cattle brought ashore by Dutch settlers.
Over the years, it has become a thriving residential area, with many people drawn to its stunning views of the ocean and proximity to the city centre. Today, it is one of Cape Town's most popular suburbs, known for its lively atmosphere, colourful architecture, and diverse community.
Culture and Diversity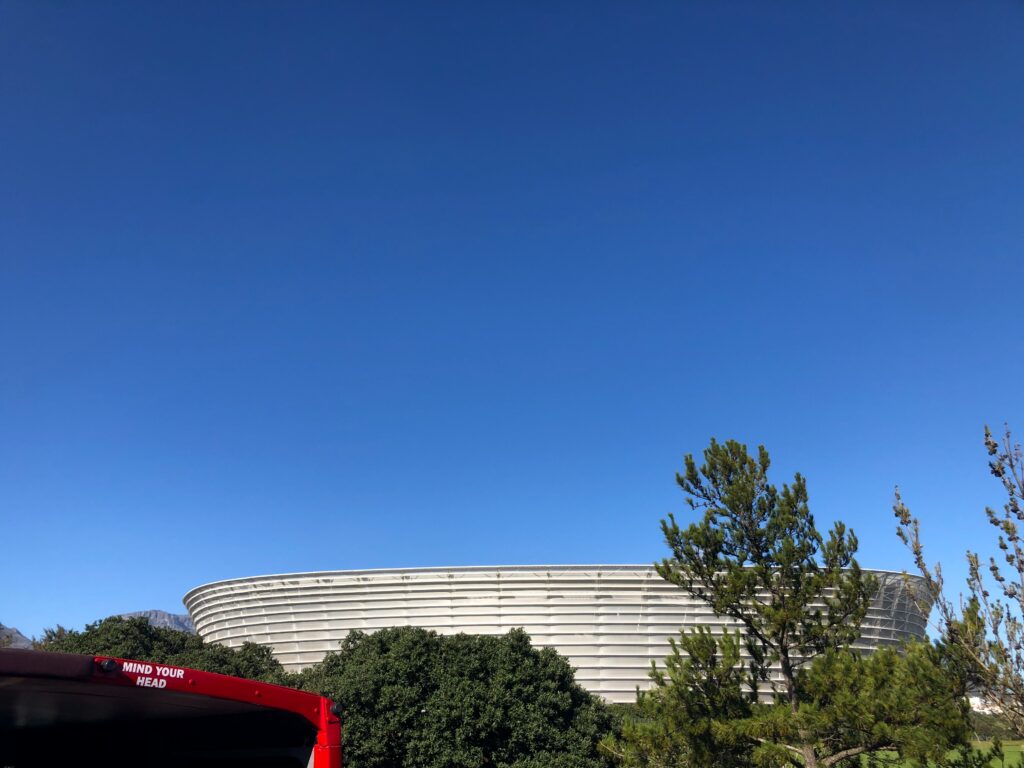 The area is home to a diverse community, with a mix of locals and international residents. The suburb has a vibrant cultural scene, with many art galleries, theatres, and music venues. There are also many restaurants and cafes that offer a range of cuisines, including traditional South African dishes, Asian fusion, and Mediterranean fare.
One of the most notable cultural attractions in the area is the Green Point Urban Park, which features a range of outdoor art installations, including sculptures and murals. The park also hosts a variety of events throughout the year, including music festivals, food markets, and outdoor movie screenings.
Another cultural landmark is the Cape Town Stadium, which was built for the 2010 FIFA World Cup. The stadium hosts many sporting events and concerts throughout the year, attracting visitors from all over the world.
Must-Visit Spots in Green Point


The place is full of must-visit spots, from iconic landmarks to hidden gems. Here are some of the top places to check out in the suburb:
Green Point Urban Park – This expansive park is a great place to go for a stroll or have a picnic. It features a biodiversity garden, an outdoor gym, and a variety of art installations.

Cape Town Stadium – Even if you're not a sports fan, the Cape Town Stadium is worth a visit for its striking architecture and stunning views of the ocean.

The Green Point Lighthouse – This historic lighthouse has been guiding ships into Cape Town Harbor since 1824. Visitors can climb to the top for panoramic views of the city and the ocean.

Green Point Market – This popular outdoor market takes place every Sunday and offers a range of locally made crafts, clothing, and souvenirs. It's a great place to pick up some unique gifts or souvenirs.

The Green Point Common – This large public park offers plenty of space for picnics, sports, and other outdoor activities. It's also home to the Green Point Stadium and the Metropolitan Golf Club.

Food and Drink in Green Point
The area is home to a variety of restaurants, cafes, and bars, offering everything from traditional South African cuisine to international fusion dishes. Here are some of the top places to check out:
---
It is a vibrant and diverse suburb in Cape Town, offering a range of cultural attractions, must-visit spots, and delicious food and drink options. Whether you're looking for stunning views of the ocean, a lively atmosphere, or delicious cuisine, the area has something for everyone. So why not plan a trip to this exciting suburb and see what it has to offer?
Hospital Nearby
If you're in search of a hospital, look no further than New Somerset Hospital situated in the picturesque neighborhood of Green Point. Located in the heart of this vibrant area, New Somerset Hospital is easily accessible and offers a range of comprehensive medical services. Its prime location ensures that patients and visitors can benefit from the convenience of nearby amenities while receiving top-quality healthcare. Whether you're seeking specialized treatment or emergency care, New Somerset Hospital in Green Point is ready to provide you with the utmost medical attention and compassionate service.