De Hoop Nature Reserve, situated on the southern coast of South Africa, is an awe-inspiring destination that captivates visitors with its breathtaking landscapes and rich biodiversity. This 36,000-hectare reserve encompasses diverse ecosystems, including pristine beaches, limestone cliffs, and rare fynbos vegetation. Let's delve into the remarkable features of De Hoop Nature Reserve, shedding light on its unique flora and fauna, enticing activities, and conservation efforts
The Natural Splendour of De Hoop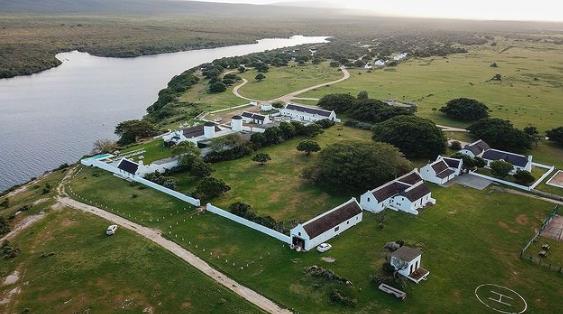 De Hoop Nature Reserve is renowned for its unparalleled natural beauty, making it a haven for nature enthusiasts. The reserve boasts a magnificent coastline spanning nearly 50 kilometres, featuring white sandy beaches, dramatic dunes, and sparkling turquoise waters. Visitors can soak up the sun, enjoy leisurely walks along the shore, or witness the spectacular sight of Southern Right Whales breaching just meters from the coastline.
Apart from its stunning coastline, De Hoop is home to an astonishing variety of plant life. Fynbos, a unique and endangered vegetation type found only in the Cape Floral Kingdom, dominates the landscape. The reserve is a sanctuary for rare and endemic plant species, providing a vibrant tapestry of colours throughout the year. Nature lovers can explore the trails that wind through this floral paradise, immersing themselves in a sensory feast of scents and sights.
Accommodation De Hoop Nature Reserve


De Hoop Nature Reserve offers various accommodation options to suit different preferences and budgets. From luxury lodges to self-catering cottages, you'll find the perfect place to stay amidst the reserve's natural beauty.
A Birdwatcher's Paradise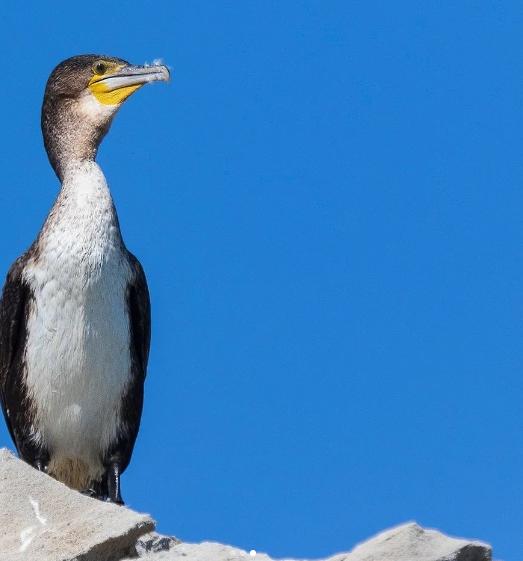 De Hoop Nature Reserve is a birdwatcher's dream, boasting a rich diversity of avian species. With over 260 bird species recorded, the reserve offers endless opportunities to observe and photograph these winged wonders. From the iconic African Fish Eagle to the elegant Blue Crane, birdwatchers will be enthralled by the variety of species that call De Hoop home.
The diverse habitats, including wetlands, coastal dunes, and fynbos, provide a haven for both resident and migratory birds. Bird hides strategically located throughout the reserve offer excellent vantage points for observing and photographing these beautiful creatures in their natural habitat.
Exploring the Great Outdoors
Hiking Trails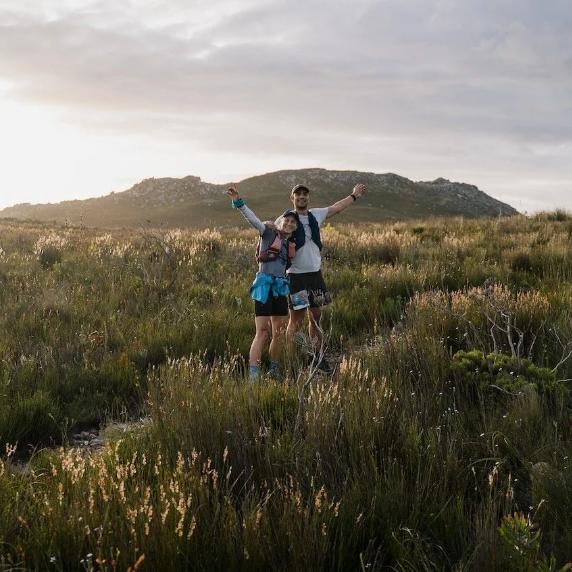 De Hoop Nature Reserve offers a plethora of outdoor activities for nature enthusiasts of all levels. With an extensive network of well-maintained trails, the reserve is perfect forday hikes and nature walks. Whether you prefer a leisurely stroll or a more challenging trek, there are trails to suit every preference.
Mountain Biking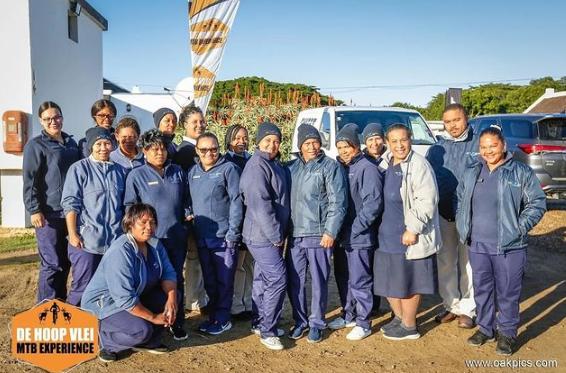 Mountain biking enthusiasts will also find plenty to love at De Hoop. The reserve offers exhilarating mountain biking trails that wind through the natural wonders of the reserve. Pedal your way through scenic vistas, keeping an eye out for wildlife sightings along the way.
For those seeking to cool off on a hot day, De Hoop's pristine beaches and sparkling turquoise waters provide the perfect setting for swimming and relaxation. Take a refreshing dip in the ocean or simply lounge on the sandy shores, soaking in the natural beauty that surrounds you.
Captivating Whale-Watching Experiences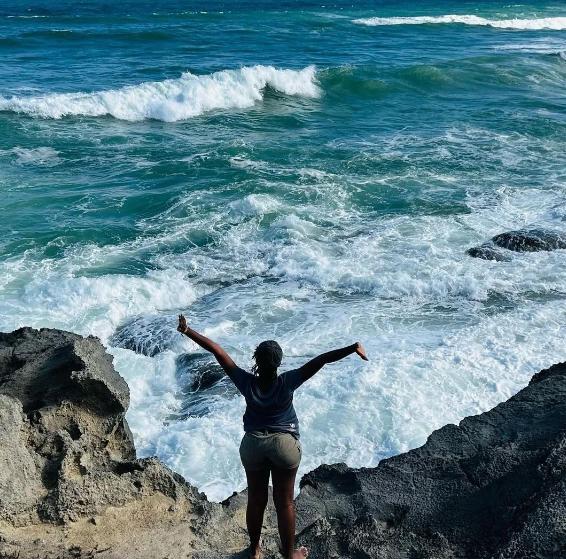 De Hoop Nature Reserve is renowned for its exceptional whale-watching opportunities. Every year, between June and November, Southern Right Whales migrate to the coast to calve and nurse their young.
Visitors can witness these majestic creatures up close to the shore or embark on a guided boat tour for an unforgettable whale-watching experience. The sight of these gentle giants breaching and playing in the waves is truly awe-inspiring and a highlight of any visit to De Hoop.
The Whale Trail Visitor Centre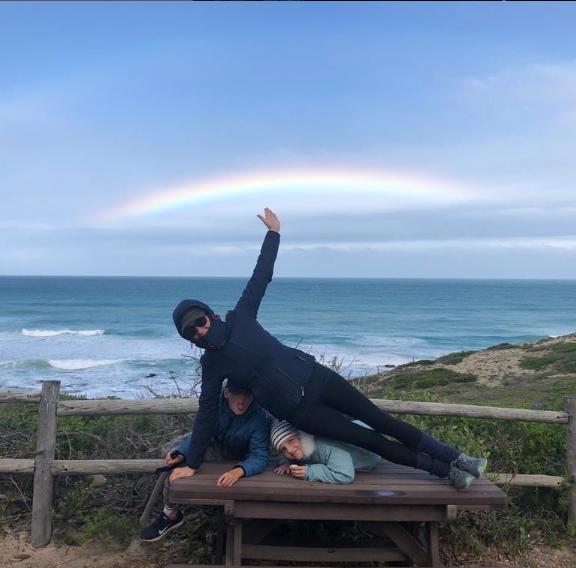 At the heart of De Hoop Nature Reserve, you'll find the Whale Trail Visitor Centre, a hub of information and resources for visitors. The centre provides a wealth of knowledge about the reserve's flora, fauna, and activities.
Knowledgeable staff are available to answer questions, offer guidance on hiking and biking trails, and provide insights on the best spots for birdwatching and wildlife viewing. The Whale Trail Visitor Centre serves as a gateway to your exploration of De Hoop, ensuring you have all the information and support needed for an incredible adventure.
Wildlife Encounters in their Natural Habitat


De Hoop Nature Reserve is teeming with wildlife, offering incredible opportunities for wildlife watching. The reserve is home to a variety of mammal species, including rare and endangered animals.
Keep your eyes peeled for bontebok, Cape mountain zebra, eland, and ostriches as they graze peacefully in the open plains. With a bit of luck, you might even spot the elusive Cape leopard or catch a glimpse of the playful Cape fur seal colonies along the coast.
The History of De Hoop Nature Reserve
Early History: The area where De Hoop Nature Reserve is located has a long history of human occupation. Evidence suggests that indigenous San and Khoi communities inhabited the region for thousands of years, living in harmony with the natural environment.
Farming Era: In the 18th and 19th centuries, European settlers established farms in the area. These farms were primarily used for agriculture and cattle farming. The fertile soil and abundant water sources made it an attractive location for agricultural activities.
Nature Conservation: In the mid-20th century, the importance of preserving South Africa's unique biodiversity started gaining recognition. As a result, in 1957, a portion of the De Hoop area was proclaimed a nature reserve, initially known as the De Hoop Nature Reserve and Whaling Station. This move aimed to protect the diverse ecosystems and wildlife found within the region.
Whaling Station Closure: The De Hoop Whaling Station, which operated from 1907 to 1959, played a significant role in the area's history. It was one of the largest whaling stations in the Southern Hemisphere. However, changing attitudes towards whaling and the decline of whale populations led to the eventual closure of the station.
Expansion and World Heritage Site: Over the years, the De Hoop Nature Reserve expanded in size and scope. In 1985, it was declared a Ramsar site, recognizing its importance as a wetland of international significance. In 2004, the Cape Floral Region, which includes De Hoop Nature Reserve, was designated a UNESCO World Heritage Site, further acknowledging its exceptional ecological value.
Current Status: Today, De Hoop Nature Reserve covers approximately 36,000 hectares and is managed by CapeNature, a conservation authority in South Africa. The reserve continues to play a vital role in protecting the unique fynbos vegetation, diverse wildlife, and important bird species that call it home.
Throughout its history, De Hoop Nature Reserve has evolved from a farming landscape to a protected area dedicated to preserving the natural heritage of the region. It stands as a testament to the ongoing commitment to conservation and serves as a sanctuary for biodiversity and a source of inspiration for all who visit.
---
De Hoop Nature Reserve offers an unforgettable experience for nature lovers. From birdwatching and day hikes to mountain biking, swimming, and whale watching, this pristine reserve has something for everyone.
Immerse yourself in the captivating beauty of the reserve, encounter diverse wildlife in its natural habitat, and create lifelong memories. Don't forget to visit the Whale Trail Visitor Centre for valuable insights and assistance in planning your adventure. Discover the hidden beauty of De Hoop Nature Reserve and embark on a journey that will leave you in awe of South Africa's natural wonders.
Website:https://www.capenature.co.za/reserves/de-hoop-nature-reserve
Address: Overberg District Municipality, 6740
Phone: 028 542 1114 / 5
Email Address:reservation.alert@capenature.co.za
---
FAQ
Q – Where is De Hoop Nature Reserve located?
A – De Hoop Nature Reserve is located in the Western Cape province of South Africa. It is situated along the southern coast, approximately 230 kilometres east of Cape Town. The reserve spans a diverse area, encompassing coastline, dunes, wetlands, and a marine protected area.