Canal Walk is a premier shopping and entertainment destination located in the heart of Cape Town, South Africa. With over 400 stores and a range of world-class facilities, this shopping centre has something for everyone. From luxury boutiques to high-street stores, from restaurants to movie theatres, and from play areas to event spaces, Canal Walk has it all. We will be delving into the history of Canal Walk, exploring its current offerings, and highlighting some of its most popular attractions.
The History
Canal Walk was opened in 2000 and is the largest shopping mall in Africa. The mall was developed by the Liberty Group and is located in the Century City precinct, a new urban development on the outskirts of Cape Town. The design of Canal Walk is inspired by the Venice Canals and features a central canal with gondolas, bridges, and waterfront restaurants.
The mall has undergone several expansions over the years, adding more stores and amenities to cater to the growing demand from shoppers and visitors. In 2018, it completed a major expansion that added an additional 113,000 square meters of retail and entertainment space, bringing the total size of the mall to over 141,000 square meters.
Shopping at Canal Walk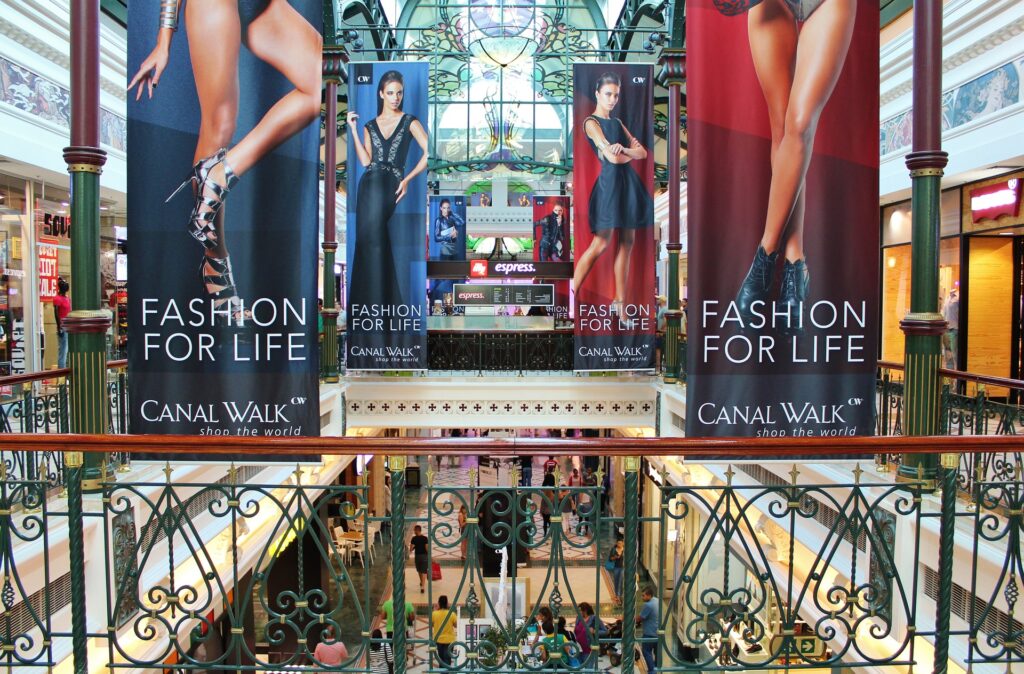 Canal Walk is a shopper's paradise, offering a vast array of local and international brands, ranging from fashion to electronics, home décor to sports equipment, and much more. The mall has over 400 stores, including major international brands like H&M, Zara, Nike, and Apple, as well as a variety of South African retailers such as Woolworths, Mr Price, and Pick n Pay.
For those looking for luxury items, there are a selection of high-end boutiques and designer brands like Louis Vuitton, Prada, and Gucci. The mall also features a range of jewellery stores, including Pandora, American Swiss, and Sterns, where shoppers can find the perfect piece for any occasion.
The shopping centre also offers a range of services such as banking, travel agencies, and medical facilities. There are also several supermarkets, including Checkers and Woolworths, where visitors can stock up on groceries and other essentials.
Entertainment at Canal Walk
Apart from shopping, there is also home to a variety of entertainment options. The mall has a 20-screen Nu Metro cinema complex, which is the largest cinema complex in the Western Cape. Visitors can enjoy the latest blockbusters, independent films, and international releases in state-of-the-art theatres equipped with the latest sound and projection technology.
For families with young children, it has a dedicated play area that used to be Ratanga Junction but is now a water park called Ratanga Park. This amusement park features water-based outdoor entertainment options. Ratanga Park is a great place for children to let off steam while parents can relax and enjoy a meal or a coffee at one of the nearby restaurants.
Food and Dining at Canal Walk
Canal Walk has a diverse range of dining options to suit all tastes and budgets. The mall features over 50 restaurants, cafes, and fast-food outlets, offering a variety of cuisines from around the world. Whether visitors are in the mood for sushi, pizza, burgers, or steak, there is something for everyone.
The mall has a food court called the Food Emporium, which features over 30 eateries serving a range of fast food and quick service options. There are also several sit-down restaurants, such as Ocean Basket, Primi Piatti, and Spur, where visitors can enjoy a leisurely meal with friends and family.
Services and Amenities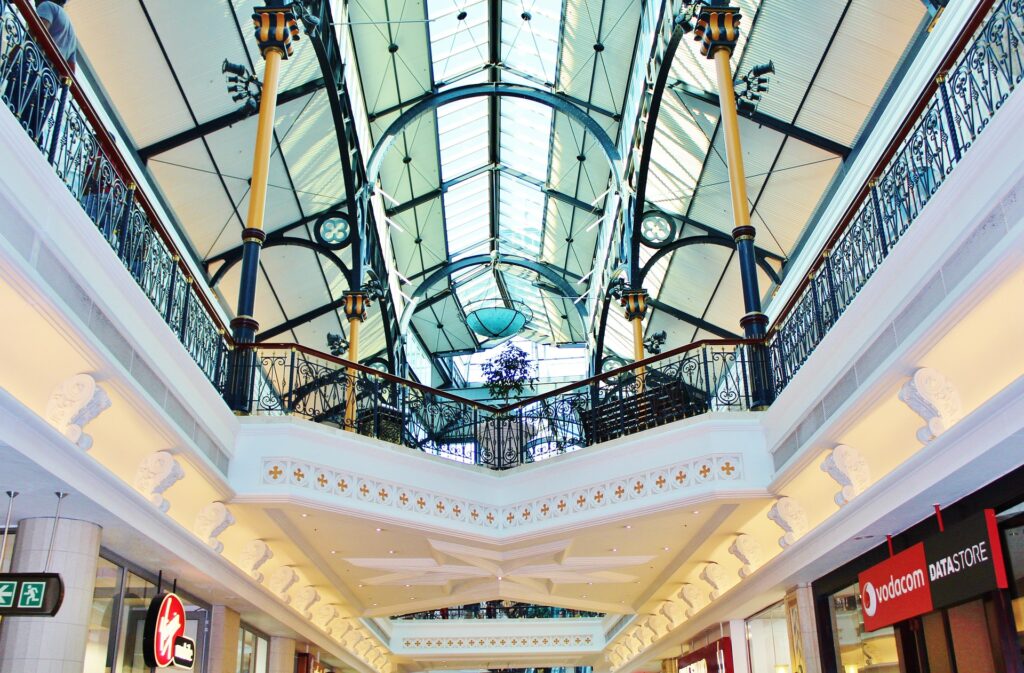 Canal Walk is more than just a shopping and entertainment destination. The mall also offers a range of services and amenities to ensure that visitors have a comfortable and enjoyable experience. These include:
Wi-Fi: Canal Walk offers free Wi-Fi throughout the mall, allowing visitors to stay connected and share their experiences with friends and family.
Parking: The mall has over 8,500 parking bays, including undercover and open-air parking. The parking is free for the first 4 hours and a small fee is charged for longer stays.
Wheelchair Access: Canal Walk is fully accessible to visitors with disabilities. The mall has wheelchair-friendly entrances, lifts, and restrooms, as well as dedicated parking bays.
Parenting Rooms: For families with young children, Canal Walk has dedicated parenting rooms equipped with changing tables, feeding stations, and comfortable seating.
Banking and ATM Services: The mall has a range of banking services, including ATMs and currency exchange facilities.
Events and Exhibitions at Canal Walk
Canal Walk is a hub of cultural and entertainment events in Cape Town. The mall has a dedicated events arena called Centre Court, which hosts a variety of exhibitions, shows, and performances throughout the year. From fashion shows to music concerts to art exhibitions, Centre Court has something for everyone.
One of the most popular events is the annual Winter Wonderland, which takes place during the winter holiday season. This event transforms the mall into a magical winter wonderland, complete with an ice skating rink, a snow play area, and a giant Christmas tree. Winter Wonderland also features a range of festive activities and entertainment for visitors of all ages.
Another popular event is the Cosplay Cape Town competition, which takes place annually and attracts cosplay enthusiasts from around the country. This event features a cosplay parade, where participants dress up as their favourite characters from movies, TV shows, and video games.
---
Canal Walk is an iconic shopping and entertainment destination in Cape Town, offering visitors a unique and unforgettable experience. From its beautiful Venetian-inspired design to its vast array of shopping, dining, and entertainment options, there is something for everyone. Whether visitors are looking for a day out with friends and family or a solo shopping excursion, Canal Walk is the ultimate destination in Cape Town.
Website: https://canalwalk.co.za/