Cape Town, with its stunning landscapes, vibrant culture, and dynamic atmosphere, offers a plethora of unique and captivating venues to celebrate birthdays. From exquisite restaurants to captivating breweries, and entertainment-packed play parks to sophisticated wine estates, the city has something for every individual seeking the perfect spot to commemorate another year of life. In this blog, we'll help you find the most intriguing and enchanting birthday venue Cape Town has to offer, the best one for your special occasion.
The Piano Bar


The Piano Bar provides a fusion of New York-style ambience and African flavours. The bar and eatery boasts a wrap-around rooftop terrace offering fantastic views. It's the perfect spot for enjoying cocktails, fine wines, and live music, making it an ideal venue for a memorable birthday celebration. The Piano Venue offers an intimate setting with a baby grand piano and top-notch surround sound. Specializing in tapas and shared plates, the venue is well-prepared for functions and events. With its captivating ambience, it's an ideal spot to relish exceptional cuisine while enjoying live entertainment.
Address: 47 Napier St, De Waterkant, Cape Town
Website: https://thepianobar.co.za/
Contact Number: 021 007 5212
Newlands Brewery


For those who appreciate the art of brewing, Newlands Brewery is a must-visit birthday venue. The guided tour takes visitors through the brewery's history and process, offering insight into the creation of their renowned beer brands. The Newlands Spring Brewing Co. takes centre stage, allowing guests to witness the transformation of grains into a refreshing treasure.
Newlands Brewery stands out as an excellent birthday venue due to its captivating tour that concludes with a beer tasting and a couple of pints in the brewery's historic pub. This unique experience adds a memorable touch to any celebration, offering an insightful journey into brewing followed by a delightful indulgence in their crafted beers. It's a perfect way to cap off a fantastic birthday with a blend of history, craftsmanship, and flavorful enjoyment.
Address: 3 Main Rd, Newlands, Cape Town
Website: https://newlandsbrewery.co.za/
Contact Number: 021 658 7511
De Grendel Wine Estate

Indulge in the art of wine tasting at De Grendel Wine Estate. Set against breathtaking estate views, their offerings go beyond exquisite wines. A fine-dining restaurant graces the premises, offering impeccable wine pairings that elevate the culinary experience. Immerse yourself in the estate's charm with farm tours, a journey through the intricacies of winemaking. Beyond tastings, a curated shop awaits, where you can acquire their finest creations. De Grendel encapsulates the essence of wine culture, inviting you to savour not just wines, but a holistic exploration of craftsmanship, flavours, and the idyllic beauty of their estate.
Address: De Grendel Wine Estate and Restaurant, Plattekloof Road, Panorama, Cape Town
Website: https://degrendel.co.za/
Contact Number: 021 558 6280
Woodstock Brewery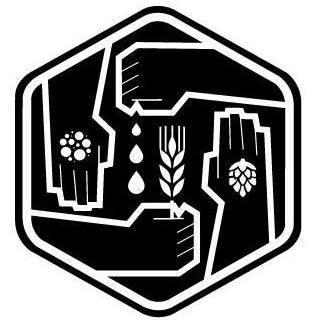 Woodstock Brewery is an exceptional birthday venue that stands out for its quirky branding, rich narrative, and diverse selection of crisp craft beers, creating an ideal atmosphere for memorable celebrations. The brewery's unique character and story add an intriguing dimension to any event, immersing guests in a world of creativity and innovation.
Of course, the star of the show remains Woodstock's range of crisp craft beers. The diverse selection caters to a variety of palates, ensuring that each guest finds a brew to savour. Whether it's hoppy ales, smooth lagers, or rich stouts, the array of options guarantees a delightful tasting adventure. When planning a birthday at Woodstock Brewery, one can anticipate an ambience that seamlessly blends the allure of craft brewing with the excitement of a festive gathering. The combination of quirky branding, a compelling backstory, and a spectrum of craft beers makes Woodstock Brewery an exceptional choice for those seeking a truly unique and enjoyable birthday experience.
Address: 252 Albert Rd, Woodstock, Cape Town
Website: https://woodstockbrewery.co.za/
Contact Number: 021 203 3045
The Jack Black Taproom


The Jack Black Taproom stands out as an exceptional birthday venue, offering versatile options that cater to large groups seeking an unforgettable celebration. Whether you're planning a grand gathering or an intimate affair, the venue's flexibility is a definite highlight. The choice to either hire out the taproom, inclusive of everything you need or book a designated section allows you to curate the perfect ambience for your birthday party.
What makes the Jack Black Taproom one of the best party venue Cape Town has on offer, well the answer would be its outstanding selection of crisp South African beers. From refreshing lagers to robust pale ales and adventurous IPAs, the diverse range of brews caters to various preferences, ensuring a delightful tasting experience for all attendees. The inclusion of different beer styles like Weiss adds an exciting twist to the beer selection, appealing to a broader audience.
The Jack Black Taproom offers more than just great beer. The venue is fully equipped to host a memorable birthday celebration, all at a remarkably reasonable price. This combination of top-notch beverages, accommodating space, and affordability creates an attractive proposition for those seeking an exceptional party experience. For an unforgettable birthday celebration, the Jack Black Taproom offers a perfect blend of beverage variety, customizable event spaces, and affordability. It's a venue worth exploring for anyone looking to make their special day truly memorable.
Address: 10 Brigid Rd, Diep River, Cape Town
Website: https://www.jackblackbeer.com/brewery/
Contact Number: 021 447 4151
La Parada Tapas and Wine Bar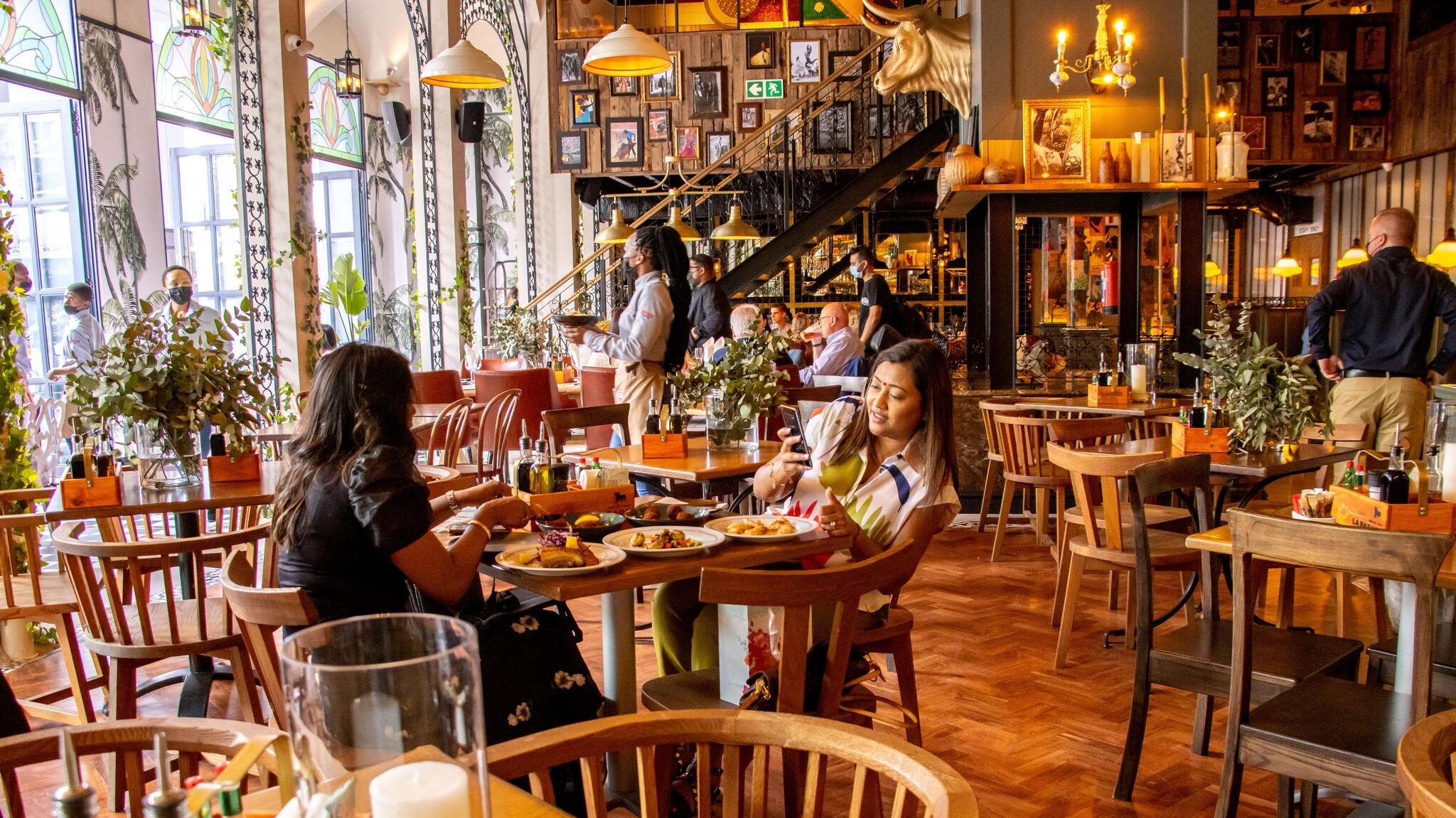 Located on Bree Street, La Parada Tapas and Wine Bar offers a unique atmosphere with outdoor seating, cosy couches, and rustic Spanish decor. The combination of delectable food, enticing cocktails, and fine wines makes it an inviting venue for celebrating birthdays with friends and loved ones. La Parada Tapas and Wine Bar stands as an exceptional venue for birthdays, especially for those aiming to host large gatherings with flair. Whether it's a milestone birthday or a lively extravaganza, La Parada offers an ideal setting to create cherished memories.
The option to rent a dedicated section adds a touch of exclusivity and intimacy to the experience. By reserving a specific area, you can curate a more personal ambience for you and your friends, ensuring that your birthday celebration exudes your unique style and preferences. With its inviting atmosphere, delectable cuisine, and extensive wine selection, La Parada Tapas and Wine Bar provides an ambience of sophistication and comfort. The rustic Spanish look and feel, coupled with the charming outdoor seating and cosy leather couches, create an enchanting backdrop for any celebration.
Address: Victoria & Alfred Waterfront, Cape Town
Website: https://laparada.co.za/la-parada-va-waterfront/
Contact Number: 060 788 0916
Henri's Restaurant and Wine Bar


Situated on Somerset West Main Road, Henri's Restaurant and Wine Bar offers an inspired menu in a heritage setting. With an extensive list of fine wines and a sophisticated ambience, it's an excellent choice for those seeking an elegant yet relaxed setting for their birthday celebration.
Henri's Restaurant and Wine Bar emerges as an excellent birthday venue due to its versatile dining choices. With both indoor and outdoor seating options available, the venue accommodates diverse moods and preferences. Whether you're in the mood for an intimate indoor setting or a delightful outdoor experience, Henri's offers the flexibility to tailor your celebration to perfection.
This adaptability ensures that your birthday gathering aligns seamlessly with your desired ambience, creating an unforgettable and personalized experience for you and your guests. Henri's Restaurant and Wine Bar presents a diverse menu combining comfort food with contemporary global touches. Renowned for aged grass-fed beef, local seafood, and wood-fired oven pizzas, it offers a culinary journey that caters to various tastes, ensuring a delightful dining experience for all patrons.
Address: CNR Main & Lourensford Road, Somerset West
Website: https://henrisrestaurant.co.za/
Contact Number: 021 852 6442
Klein Constantia

Renowned for its wine production and breathtaking views of False Bay, Klein Constantia is a top-tier birthday venue. The beautiful wine estate offers a serene and picturesque setting, making it an idyllic spot to celebrate with friends and family. Set amongst ancient trees on the upper foothills of the Constantiaberg, with views across False Bay making it the perfect location and producing some of South Africa's top wines.
Address: Klein Constantia Estate, End of Klein Constantia Rd, Constantia, Cape Town
Website:www.kleinconstantia.com
Contact Number: 021 794 5188
Beerhouse on Long Street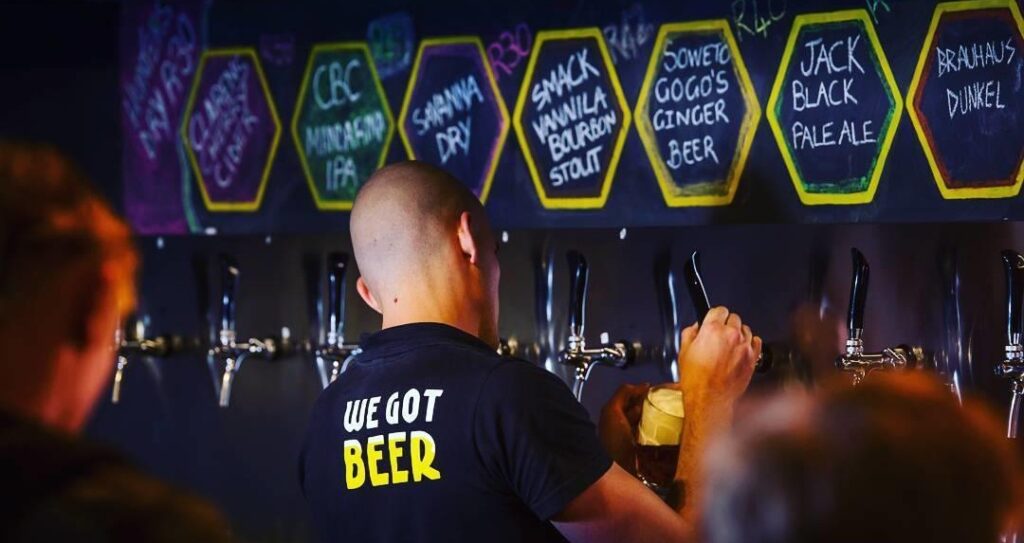 Beerhouse on Long Street stands as the pioneer and vanguard of the Beer Revolution. Nestled on Long Street, it's a haven for beer enthusiasts. With a remarkable array of over 25 draft beers and 99 bottled options, it's a paradise for those seeking diverse brews. Their devotion to elevating beer, cuisine, and service is unparalleled, establishing a benchmark for the industry.
The staff's unparalleled knowledge and fervour create an extraordinary experience. Welcome to Beerhouse on Long Street, where Africa's premier beer selection awaits, inviting patrons to relish the fusion of tradition and innovation in every sip and bite.
Address: 223 Long Street, Cape Town, South Africa
Website: https://www.beerhouse.co.za/onlong/
Contact Number: 079 369 8990
Fanaticus Board Games


Located on Sonneblom Street, Fanaticus Board Games is a haven for board game enthusiasts. With a wide range of games available, it's a fantastic venue for hosting a birthday party with friends and fostering connections through shared gaming experiences. Not only is it a way to have a fun-filled birthday party but also challenging friends and family by putting their minds to the test.
Address:3 Sonneblom Street, Parow North, South Africa
Website: https://fanaticus.co.za/
Contact Number: 021 911 1101
The Playhouse Theatre


The Playhouse Theatre offers an intimate theatre space, perfect for hosting private shows for birthday parties. Friends and family can enjoy live performances in a cosy and unique setting, adding a touch of creativity to the celebration. It is a great small party venue for hire in Cape Town.
The Playhouse Theatre offers an ideal birthday venue, perfect for intimate gatherings. Whether you're a theatre enthusiast or simply looking for a unique and creative setting, this facility provides an enchanting space to celebrate. With a focus on live performances and private shows, the Playhouse Theatre promises an immersive experience for you and your guests. From enjoying a personalized performance to creating cherished memories, it's a place where entertainment and celebration come together. Inquire now to secure your booking and embark on a memorable birthday journey at the Playhouse Theatre
Address: Cnr Swalle St & Lourensford Rd, Somerset West, Golden Acre, Cape Town
Website: https://www.theplayhouse.org.za/
Contact Number: 061 029 0096
HintHunt Africa


As one of the pioneers in offering escape games in South Africa, HintHunt Africa provides an exhilarating experience for birthday celebrations. Guests can immerse themselves in interactive escape rooms, solving puzzles and challenges to emerge victorious. HintHunt Africa is the ultimate birthday venue for problem-solving enthusiasts. If you're seeking an exhilarating adventure, their escape room party experience is a must-try. Challenge your intellect, creativity, and teamwork skills as you navigate intricate puzzles and riddles. HintHunt guarantees an unforgettable and immersive birthday celebration where your inner detective can shine.
Whether you're solving mysteries with friends or family, this venue promises an engaging and thrilling experience that will leave you with lasting memories and a sense of accomplishment. If you're a problem solver, an escape room birthday party at HintHunt Africa won't disappoint.
Address: HintHunt, JH02 The Watershed, 17 Dock Road, The Waterfront, Cape Town
Website: https://hinthunt.co.za/
Contact Number: 021 001 4215
Kyoto Garden Japanese Restaurant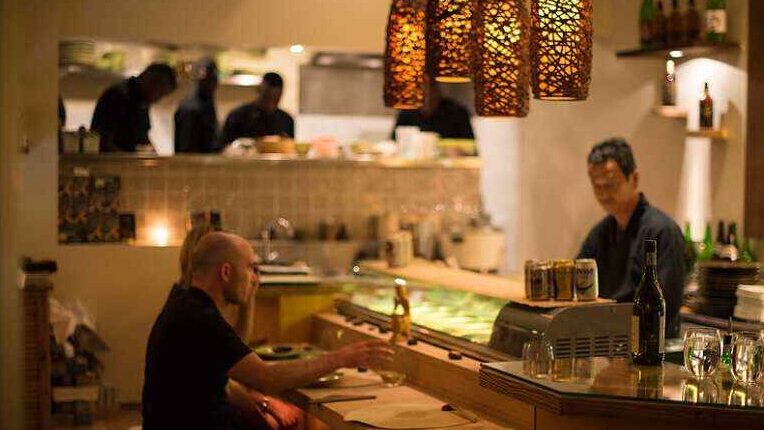 Situated on trendy Kloof Street, Kyoto Garden Japanese Restaurant offers an award-winning dining experience. With an emphasis on fresh seafood and unique ingredients, it's an excellent choice for those seeking a gourmet birthday celebration. Kyoto Garden Japanese Restaurant is a haven for food enthusiasts seeking an exceptional culinary experience. Boasting South Africa's most extensive collection of Japanese whisky, it's a paradise for whisky connoisseurs. Renowned for its authenticity, the restaurant is a treasure trove of flavours, offering not only delectable cuisine but also iconic cocktails.
The Dirty Ninja Saketini, a crowd favourite, adds a touch of allure to the mix. For those who appreciate fine dining and expertly crafted beverages, Kyoto Garden Japanese Restaurant is a must-visit, promising an unforgettable journey into the world of Japanese cuisine and libations.
Address: 11 Kloof Nek Rd, Gardens, Cape Town
Website: https://www.kyotogarden.co.za/
Contact Number: 021 422 2001
Ferdinando's Pizza
Ferdinando's Pizza, located on Lower Main Road in Observatory, provides a warm and inviting double-storey venue. With a focus on delicious pizza and a welcoming atmosphere, it's a charming spot. Ferdinando's Pizza is a welcoming double-storey venue With its warm and inviting ambiance, it offers a delightful space for gatherings. Whether you're seeking a casual hangout or a celebratory event, Ferdinando's Pizza provides the perfect setting.
The combination of comfort, delectable pizza, and a cosy atmosphere makes it an excellent choice for those in search of a relaxed and enjoyable venue to share great food and company with friends and family. Come pay a visit and enjoy a relaxed and enjoyable birthday gathering!
Address: 205 Lower Main Rd, Observatory, Cape Town
Website: https://ferdinandospizza.com/
Contact Number: 084 771 0485
Bugz Play Park


Bugz Play Park is a children's venue and is considered one of the best outdoor party venues Cape Town has to offer. With a variety of themes to choose from, the park offers an array of services, including horseback riding in a wildlife sanctuary. It's a fantastic place for children to celebrate their special day surrounded by entertainment and adventure.
Bugz Playworld offers a world of endless entertainment, and it's no surprise that a charming little water park is part of the experience. Amid the multitude of activities, the addition of a water park adds a refreshing twist to the fun. From thrilling rides to playful splashes, guests can enjoy aquatic delights in addition to the other attractions. Whether you're seeking adventurous rides, interactive games, or a relaxing water-based escapade, Bugz Playworld's water park adds an extra layer of excitement to its already diverse offerings, ensuring an all-encompassing and exhilarating experience for visitors of all ages.
Address:56 Tarentaal Rd, Joostenberg Vlakte, Cape Town
Wesbite: https://www.bugzplaypark.co.za/
Contact Number: 021 988 8836
---
Cape Town's diverse array of birthday venues caters to a wide range of tastes and preferences. From elegant wine estates to immersive escape rooms, and vibrant breweries to cosy cafes, each venue offers a unique experience for celebrating another year of life. Whether you're seeking refined sophistication, culinary excellence, entertainment-packed adventure, or simply a place to connect with loved ones, Cape Town's birthday venues have it all. If you enjoyed the read, stay posted we might have an article on cheap venues for hire, Cape Town really has it all.