In the realm of luxury hospitality, the importance of exquisite furniture cannot be overstated. It sets the stage for memorable experiences, evokes emotions, and elevates the overall ambience of a space. At the forefront of this artistry is Jo Carlin, the visionary owner of Brisago.
With a deep passion for craftsmanship and an unwavering commitment to excellence, Carlin has established Brisago as a leading bespoke furniture company, leaving an indelible mark on prestigious hotels and private residences around the world. Join us as we delve into the world of Brisago and the captivating journey of Jo Carlin.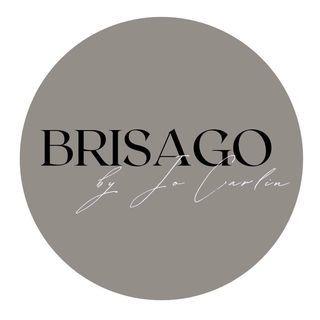 The Artistry of Brisago
Brisago is not merely a furniture manufacturer; it is a testament to artistic mastery and unparalleled luxury. Each piece crafted by Brisago is a work of art, meticulously designed and handcrafted to perfection. From elegant chairs and exquisite tables to opulent beds and breathtaking decor, every item showcases the fusion of creativity, functionality, and exceptional attention to detail that defines Brisago's philosophy.
With a team of skilled artisans, Jo Carlin ensures that every creation reflects the brand's commitment to uncompromising quality. From selecting the finest materials to employing time-honoured techniques, Brisago's craftsmen bring out the true essence of luxury in every piece. It is this unwavering dedication to artistry and craftsmanship that has made Brisago the go-to choice for those seeking bespoke furniture that surpasses expectations.


The Creative Journey of Jo Carlin
Carlin's vision for Brisago was not limited to creating furniture but also to providing an exceptional experience for clients. She believed that each piece should tell a story, embodying the aspirations and desires of those who own them. Through meticulous attention to detail and a commitment to understanding the unique visions of her clients, Carlin ensures that every Brisago creation becomes a timeless masterpiece that surpasses expectations.
Brisago's Impact on Hospitality
Hotels serve as gateways to unforgettable experiences, and every detail contributes to creating an ambience that lingers in the hearts of guests. Brisago has become a trusted partner for renowned hotels, infusing spaces with bespoke luxury furniture that captivates the senses.
From the moment guests step into the opulent lobby of Le Saint Geran One and Only in Mauritius, they are enveloped in an atmosphere of elegance and sophistication. Brisago's creations, from the plush seating arrangements to the finely crafted console tables, seamlessly blend with the resort's tropical surroundings, creating an inviting environment that sets the stage for an unforgettable stay.
Similarly, at the Hilton Hotel in Durban, Brisago's bespoke furniture pieces harmonize with the hotel's contemporary design, adding a touch of refined luxury to every space. The combination of sleek lines, sumptuous materials, and expert craftsmanship creates an ambience that resonates with discerning guests.
In Cape Town's Marriott YC, Brisago's furniture embodies the spirit of the city's vibrant culture. The carefully curated pieces exude a fusion of modern elegance and local flair, elevating the guest experience to new heights. Whether it's the sculptural chairs in the lobby or the handcrafted headboards in the guestrooms, every Brisago creation adds a touch of artistry and sophistication to the space.
In the bustling city of Johannesburg, Brisago's influence can be felt at the Marriott Melrose Arch and the Houghton Hotel. The Marriott Melrose Arch showcases a contemporary aesthetic, with Brisago's furniture seamlessly blending with the hotel's chic design. At the Houghton Hotel, a luxurious sanctuary in the heart of Johannesburg, Brisago's creations adorn the elegant suites, offering guests a haven of comfort and opulence.
Beyond these notable examples, Brisago's bespoke furniture can be found in numerous prestigious hotels across the country. Carlin's vision for luxury and artistry has left an indelible mark on the South African hospitality industry.



The Magic of Bespoke Furniture
One of the key elements that set Brisago apart is its commitment to bespoke creations. Carlin and her team collaborate closely with clients to understand their visions, desires, and unique preferences. Through this personalized approach, they transform ideas into reality, crafting furniture pieces that reflect the personality and aspirations of each client. This tailored approach ensures that every creation is an embodiment of the client's dreams.
For private homeowners, Brisago is the epitome of elegance and luxury. Whether it's a cosy retreat or a grand mansion, homeowners seek out Brisago to curate their spaces, entrusting their visions to the skilled artisans who bring them to life. Carlin's ability to understand the desires of her clients and translate them into exceptional furniture pieces has earned Brisago a reputation as the pinnacle of bespoke luxury.
From sophisticated living room settings and exquisite dining areas to tranquil bedroom sanctuaries and stunning outdoor spaces, Brisago's furniture breathes life into every corner of a private residence. Each piece, meticulously crafted and infused with the client's personality, becomes a true reflection of their unique taste and style.


The Legacy Continues
Jo Carlin's passion for bespoke luxury furniture extends beyond the hospitality industry. Private homes, whether small retreats or grand mansions have become the canvas for Brisago's exceptional craftsmanship. Discerning homeowners seek out Brisago to curate their spaces, entrusting their visions to the skilled artisans who bring them to life. The company's commitment to creating timeless masterpieces extends to private clients, leaving a lasting legacy of luxury and elegance.
As the demand for bespoke luxury furniture continues to grow, Brisago remains at the forefront of the industry, driven by Jo Carlin's unwavering dedication to excellence. With every piece meticulously crafted, infused with creativity, and designed to transcend trends, Brisago continues to redefine the boundaries of luxury and artistic brilliance.
---
Jo Carlin's artistic vision and unwavering dedication to excellence have positioned Brisago as a symbol of bespoke luxury furniture. From prestigious hotels to private residences, the impact of Brisago's craftsmanship is felt around the world. Through a harmonious blend of creativity, functionality, and personalized service, Jo Carlin and her team continue to elevate the standards of luxury, ensuring that every space adorned with Brisago's creations becomes a testament to elegance and refined taste. The legacy of Brisago is one that transcends time, creating lasting impressions and enriching lives with bespoke brilliance.
Instagram: https://www.instagram.com/brisago_by_jo_carlin/
Linkedin: https://www.linkedin.com/in/jo-carlin-slijpen-21027814/
Email: jo@jocarlin.co.za