Robberg Nature Reserve, located in Plettenberg Bay, is a breathtaking coastal reserve that offers panoramic views of the Tsitsikamma Mountains, the open ocean, and a vibrant colony of Cape fur seals. Let's explore the various activities and attractions offered by Robberg Nature Reserve, and highlight its significance as a protected marine reserve and a haven for nature enthusiasts.
Robberg Nature Reserve Rock and Surf Fishing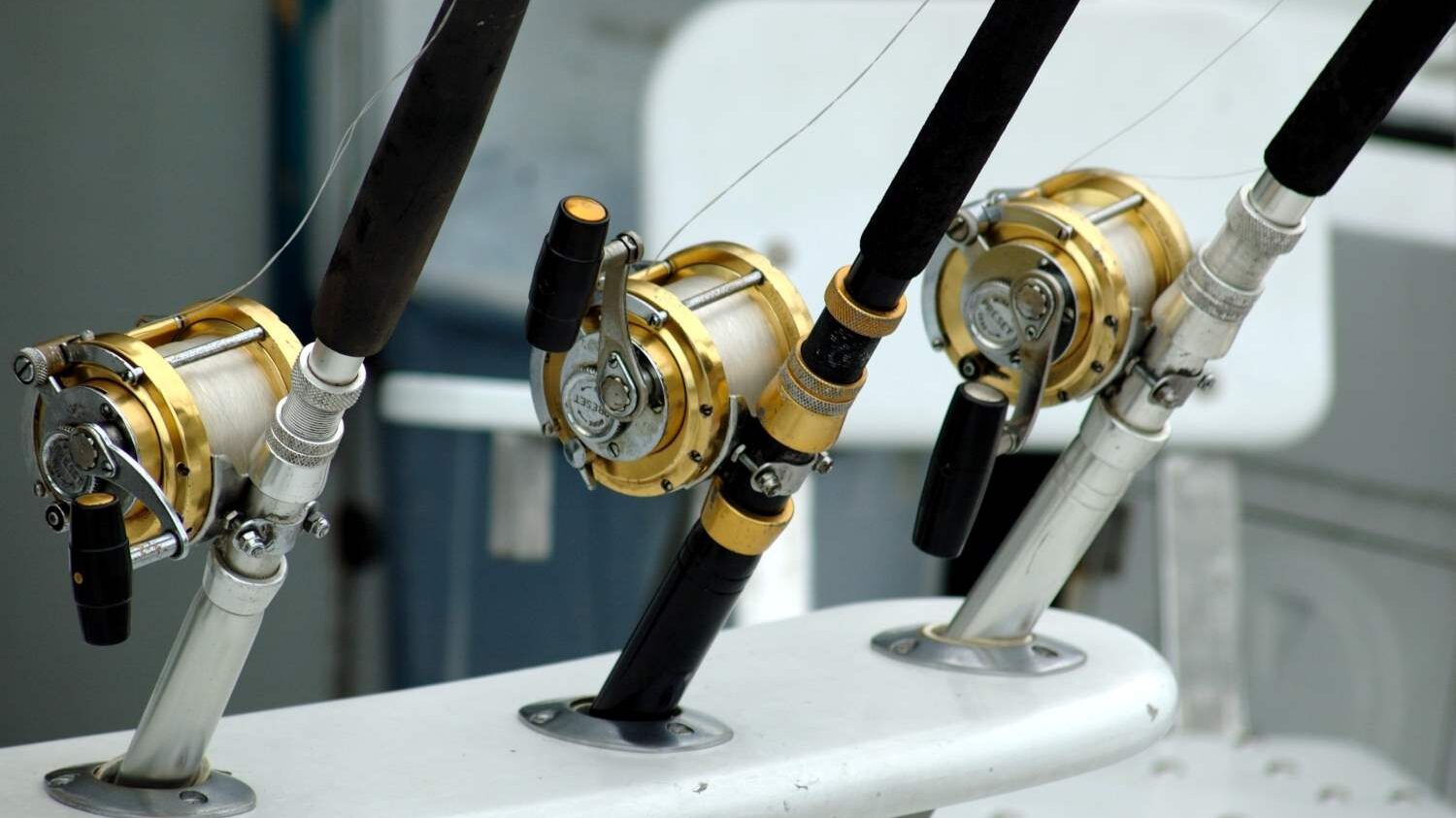 Robberg Nature Reserve is a protected marine reserve that allows only rock and surf angling. Before arrival, anglers must obtain permits from Marine and Coastal Management permit providers, such as post offices. This ensures responsible fishing practices and the sustainability of the marine life within the reserve.
Abseiling Down the Cliffs of Robberg


For those seeking an adrenaline rush, Robberg Nature Reserve offers an exhilarating abseiling experience down its dramatic cliffs. In partnership with Adventure Zone, an esteemed South African adventure company, CapeNature has introduced this thrilling activity. Participants must be at least 12 years old, and each session accommodates a maximum of two people.
The experience lasts approximately 45 minutes and provides an unforgettable perspective of the reserve's awe-inspiring landscape. The cost of the abseiling experience is R850 per person, including all necessary safety and protective gear.
Bird Watching in Robberg
Robberg Nature Reserve is home to a seagull nursery, primarily housing kelp gulls. To protect these birds, boardwalks have been moved away from their nesting areas. Visitors are kindly requested to exercise caution and avoid disturbing these birds while exploring the peninsula on walks and hikes. Bird watchers will delight in the opportunity to observe various avian species amidst the breathtaking scenery.
Robberg Nature Reserve Hiking and Walking

Robberg Nature Reserve offers three circular hiking trails, catering to different skill levels and distances. Regardless of the chosen trail, visitors are advised to wear hiking shoes, apply sunscreen, and wear hats. Carrying sufficient water and warm clothing is essential due to the unpredictable weather conditions. The trails provide stunning views, invigorating sea air, and the chance to spot various bird species.
Gap Circuit – Trail distance – 2.1km, estimated time – 30 minutes. This is the shortest and easiest route, taking you through a mudstone cleft that holds evidence of the prehistoric break-up of Gondwanaland.

Witsand Circuit – Trail distance – 5.5km, estimated time – 2 hours. This trail leads along the northern ridge, passes the resident seal colony, and concludes at a colony of kelp gulls. It also offers encounters with the tombolo and boardwalk.

Point Circuit – Trail distance – 9.2km, estimated time – 4 hours. This moderately challenging trail takes you up the north ridge, along the southern rocky shoreline, and to the Point, where you can observe hundreds of gannets, cormorants, and terns.
Before embarking on any hiking adventure, visitors should ensure they are well-prepared with appropriate maps, sufficient food and water, and a field medical kit for emergencies. It is crucial to obey all signage, stay on designated trails, and hike in groups for safety.
Picnic at Robberg Nature Reserve
Robberg Nature Reserve provides three viewing decks equipped with picnic facilities, offering visitors a chance to relax and savour the natural beauty of the reserve. Water points are available at all three sites for convenience. It is essential to remember not to feed the animals or birds in order to maintain their natural behaviours.
Robber Nature Reserve Whale Watching
From June to November, visitors to Robberg Nature Reserve can witness the awe-inspiring sight of southern right whales during their breeding and calving months. The reserve provides excellent vantage points for observing these majestic creatures. For those seeking a closer encounter, private charters are available to explore the waters and get an up-close experience with these magnificent marine mammals.
Swimming in the Ocean Nearby


While it is possible to swim in the ocean at Robberg Nature Reserve, visitors must exercise caution due to strong currents. It is advised not to swim unsupervised, especially for children. Safety should always be a priority when enjoying the coastal waters of the reserve.
Opening times at Robberg Nature Reserve
Robberg Nature Reserve operates from 7 am to 8 pm, with no entry allowed after 7 pm. However, between 01 October and 30 April, the operating hours changed to 7 am to 6 pm, and entry is not permitted after 5 pm. From 01 May to 30 September, the reserve operates from 7 am to 6 pm, with no entry after 5 pm.
Robberg Nature Reserve Fees
When visiting Robberg Nature Reserve, it is important to be aware of the conservation fees. For adults, the daily access fee is R60, while the overnight fee is R40. Children, on the other hand, have a day access fee of R40 and an overnight fee of R20.
These fees contribute to the conservation efforts and maintenance of the reserve, ensuring its preservation for future generations to enjoy. By paying these fees, visitors actively participate in supporting the conservation of this natural treasure.
Self-Catering Accommodation at Robberg Nature Reserve
Experience the beauty of Robberg Nature Reserve with affordable self-catering accommodation options. Starting from just R1,100, you can enjoy a comfortable stay surrounded by nature's wonders. The accommodations provide the perfect base for exploring the reserve and its breathtaking landscapes.
Immerse yourself in the tranquillity of the reserve, take in the panoramic views, and create unforgettable memories. Whether you're planning a family getaway or a peaceful retreat, the self-catering accommodations offer convenience and value.
Don't miss the opportunity to experience the natural splendour of Robberg Nature Reserve while enjoying the comfort of the affordable accommodations. Book your stay today and embark on a remarkable journey in the heart of nature.
---
Robberg Nature Reserve stands as a remarkable World Heritage Site, brimming with natural wonders and steeped in history. From the protected marine reserve for angling enthusiasts to thrilling abseiling adventures, picturesque hiking trails, bird-watching opportunities, and scenic picnic spots, this reserve offers something for everyone.
Visitors are encouraged to respect the rules and regulations set by Cape Nature, ensuring the preservation of this ecological gem. Robberg Nature Reserve is a must-visit destination for those seeking to connect with nature, experience adventure, and immerse themselves in the captivating beauty of South Africa's coastline.
Website:https://www.capenature.co.za/reserves/robberg-nature-reserve/?utm_source=googlemybusiness
Phone Number: 087 087 3937.
---
FAQ
Q – Is overnight accommodation available in Robberg Nature Reserve?
A – Yes, there are self-catering accommodation options available in the reserve for those looking to stay overnight and fully immerse themselves in the natural surroundings.

Q – Can I go swimming in the ocean at Robberg Nature Reserve?
A – Yes, swimming is possible in the ocean. However, it is important to exercise caution due to strong currents, and children should be supervised at all times.

Q – Can I go fishing in Robberg Nature Reserve?
A – Yes, rock and surf angling is allowed in the marine reserve. However, fishing from boats, spearfishing, and bait collecting are strictly forbidden.