Located in the heart of Cape Town, Long Street is a vibrant and historic neighbourhood that has been a hub of activity for centuries. With its colourful buildings, bustling street markets, and lively nightlife, Long Street is a must-visit destination for anyone visiting Cape Town.
All About Long Street 📜


Long Street has a rich history that dates back to the 1800s. There have been many stories about this street but not all have been proven as true. One thing for sure is that Long Street is one of the oldest streets in Cape Town and is known as one of the longest streets in Cape Town. With the vast amount of restaurants and shops, it will take you at least an entire day to wander around and truly experience this historical street,
There are two mosques located on this street one of them being the Noor el Hameida Mosque. It was built in 1884 and is one of the most stand-out historical buildings in the area. Many Victorian-style buildings are still in their original state but have been renovated over time to restore the history and beautiful architecture.
📷 While Adventuring Around The City Don't Miss Out On Some Great Shots! Have A Photoshoot! 📸
Shopping and Dining on Long Street 🛍️


The neighbourhood is famous for its street markets, which sell everything from clothing and jewellery to traditional African crafts and souvenirs. The area is also home to a wide range of restaurants and cafes, offering visitors the chance to sample everything from traditional South African cuisine to international dishes from around the world. Some of the most popular restaurants in the neighbourhood include Mama Africa, which serves up delicious African-inspired dishes and live music, and Eastern Food Bazaar located just up the road, a bustling restaurant and takeaway that offers a variety of Indian and Middle Eastern dishes.
Nightlife on Long Street 🌙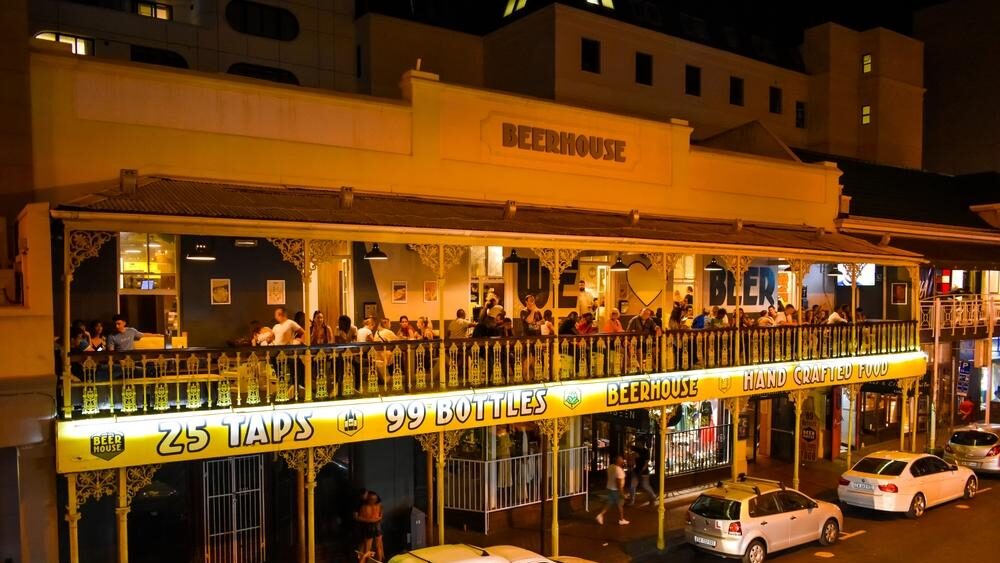 Long Street in Cape Town is famous for its nightlife and numerous clubs. Long Street has a vibrant nightlife scene, which attracts locals and tourists alike. As the sun sets, the streets of Long Street come alive with the sounds of music and laughter, as revellers flock to the neighbourhood's many bars, clubs, and live music venues.
One of the most popular nightlife destinations is The Waiting Room, a hip rooftop bar and music venue that offers stunning views of the city skyline. The venue hosts regular live music events, DJ sets, and parties, and is a favourite among Cape Town's young and trendy crowd. For those looking for a more laid-back vibe, plenty of cosy pubs and lounges are scattered throughout the area. The Dubliner, a traditional Irish pub, is a popular spot for locals and tourists alike.
Safety Precautions on Long Street 🦺


Long Street in Cape Town is an exciting and bustling experience. However, it's essential to exercise caution and prioritize safety while enjoying this iconic destination. Keep a watchful eye on your belongings, as crowded areas can be a magnet for pickpockets. Stick to well-lit and populated areas, especially after dark, and avoid engaging with aggressive street vendors or unsolicited offers. While Long Street can be an exciting place to explore, staying alert and making smart choices ensures a memorable and safe experience on this street in Cape Town.
🚗 Drive Around Cape Town City! Hire A Car! 🚗
All in all, Long Street is a vibrant and historic neighbourhood in Cape Town that offers something for everyone. Whether you're interested in exploring the neighbourhood's rich cultural heritage, shopping and dining, or experiencing the city's lively nightlife scene, Long Street is a must-visit destination that is sure to leave a lasting impression on any traveller. So why not plan a trip to Cape Town today and discover all that Long Street has to offer?