Nestled against the majestic Table Mountain and surrounded by the sparkling waters of the Atlantic Ocean, Cape Town is a city that's truly blessed with natural beauty. And what better way to experience the wonders of Mother Nature than through an exhilarating canopy tour? Strap on your harness, clip onto the zip line, and get ready for an adventure like no other as we explore the top canopy tours in Cape Town.
Cape Town Ziplines SA Forest Adventures
Located in the heart of Table Mountain National Park, the Silvermist Mountain Lodge offers an unforgettable canopy tour that will leave you breathless. Suspended high up in the treetops, you'll soar through the lush forests and revel in panoramic views of the city below. The experienced guides from Cape Town Ziplines SA Forest Adventures will ensure your safety as you navigate through the treetop platforms and zip lines, making this an adventure suitable for all ages.
Website for Silvermine Mountain Lodge: https://silvermistestate.co.za/
Website for Cape Town Ziplines SA Forest Adventures: https://www.saforestadventures.co.za/index.php/cape-town-adventures/
Phone: 021 795 0225
Hottentots Holland Nature Reserve Canopy Tour
For a canopy tour that's off the beaten path, head to the Hottentots Holland Nature Reserve. This lesser-known gem offers a unique canopy tour experience that combines adrenaline-pumping zip lines with a chance to learn about the local flora and fauna. As you zip through the ancient Afromontane forests, keep an eye out for elusive wildlife such as klipspringers and Cape leopards, and learn about the rich biodiversity of the area from knowledgeable guides from Cape Canopy Tours.
Hottentots Holland Nature Reserve: https://www.capenature.co.za/reserves/hottentots-holland-nature-reserve
Cape Canopy Tours: https://www.canopytour.co.za/locations/cape/
Phone: 021 3000 501
Email: zipline@capecanopytour.co.za
Kirstenbosch National Botanical Garden Canopy Walkway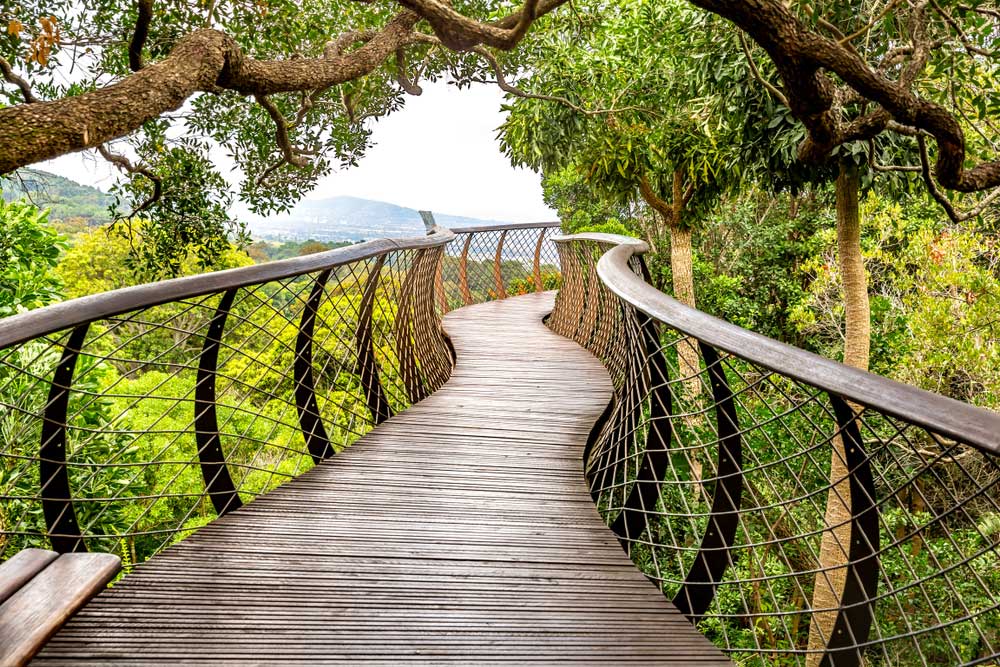 For a more leisurely and less adrenaline like canopy tour experience, head to the Kirstenbosch National Botanical Garden and take a stroll along the Canopy Walkway. This 130-meter-long elevated walkway winds its way through the tree canopy, offering visitors a unique perspective of the garden and its diverse plant life. The Canopy Walkway is wheelchair accessible and is suitable for all ages, making it a perfect option for a relaxing family outing.
Website: https://www.sanbi.org/gardens/kirstenboch/tours/tree-canopy-walkway/
Acrobranch Constantia Canopy Tour
If you're looking for a canopy tour with a twist, the Acrobranch Constantia is a perfect choice. This unique adventure park offers a combination of zip lines, aerial obstacle courses, and tree-top platforms, providing an action-packed day out for thrill-seekers of all ages. Challenge yourself with rope bridges, cargo nets, and Tarzan swings as you navigate your way through the treetops, and revel in the excitement of this one-of-a-kind canopy tour experience.
Website: https://acrobranch.co.za/
Phone: 086 999 0369
Tsitsikamma Canopy Tours
Tsitsikamma Canopy Tours is a thrilling adventure that takes place in the Tsitsikamma National Park, known for its dense indigenous forest and stunning coastline. This canopy tour allows you to soar through the treetops on zip lines, cross suspended bridges, and explore the forest from a unique perspective. Led by experienced guides, the tour offers an unforgettable experience in the heart of nature, providing an adrenaline-pumping adventure with breathtaking views of the surrounding landscape.
Website: https://www.stormsriver.com/
Phone: 042 281 1836
Tips for a Memorable Canopy Tour Experience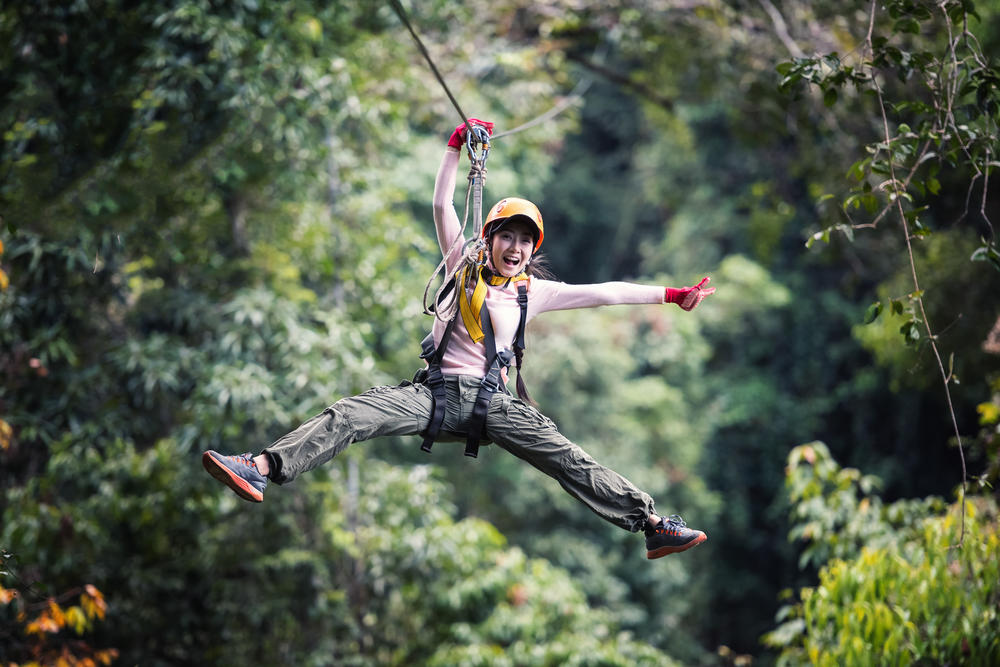 Dress appropriately – Wear comfortable clothes that are suitable for outdoor activities and closed-toe shoes for safety.

Listen to the guides – Pay attention to the safety instructions given by the guides and follow them carefully to ensure a safe and enjoyable experience.

Capture the moment – Bring a camera or a smartphone to capture the breathtaking views and memorable moments during your canopy tour.

Check the weather – Cape Town's weather can be unpredictable, so be prepared with appropriate clothing and rain gear if needed.

Plan ahead – Many canopy tours require advance booking, so be sure to check availability and make reservations in advance to avoid disappointment.

Stay hydrated – Bring a water bottle and stay hydrated throughout the tour, especially during warmer months.

Follow the rules – Respect the rules and guidelines set by the canopy tour operators to ensure the safety of yourself and others.

Be adventurous – Embrace the thrill and excitement of the canopy tour and step out of your comfort zone for an unforgettable experience.
---
Cape Town's canopy tours offer an exhilarating and unique way to explore the city's natural beauty. With a variety of options to choose from, there is something for everyone, from adrenaline junkies to nature lovers. So, gear up, embrace the adventure, and get ready to soar through the treetops on an unforgettable canopy tour experience in Cape Town!