Located in the picturesque region of Somerset West, South Africa, Vergelegen Wine Estate stands as a prominent landmark renowned for its exceptional wines and rich history. From its breathtaking landscape to its award-winning wines, Vergelegen Wine Estate has captured the hearts of wine enthusiasts and tourists alike.
A Historical Legacy 📜
Vergelegen Wine Estate boasts a remarkable history dating back over 300 years. Established in 1700, the estate has witnessed centuries of transformation and played a significant role in shaping the winemaking industry in South Africa. Originally owned by Dutch governor Willem Adriaan van der Stel, Vergelegen showcases a fusion of Cape Dutch, Georgian, and Victorian architectural styles. The estate's beautifully preserved buildings and gardens offer visitors a glimpse into its rich past.
The history of Vergelegen Wine Estate is a fascinating tale that stretches back over three centuries. Let's take a journey through time to uncover the legacy and heritage of this remarkable South African estate.


Early Beginnings 🗺️
Vergelegen's story begins in 1700 when it was established by Willem Adriaan van der Stel, the Governor of the Dutch Cape Colony. Van der Stel was captivated by the beauty of the land and recognized its winemaking potential. He named the estate "Vergelegen," which translates to "situated far away" in Dutch, reflecting its remote location at the time.
The Van der Stel Era 🌱
Under the ownership of the Van der Stel family, Vergelegen flourished. Willem Adriaan van der Stel transformed the estate into a thriving agricultural and viticultural hub. He introduced vineyards, orchards, and livestock, along with elegant Cape Dutch architecture. The estate became a focal point of elegance and grandeur, attracting European dignitaries and high society.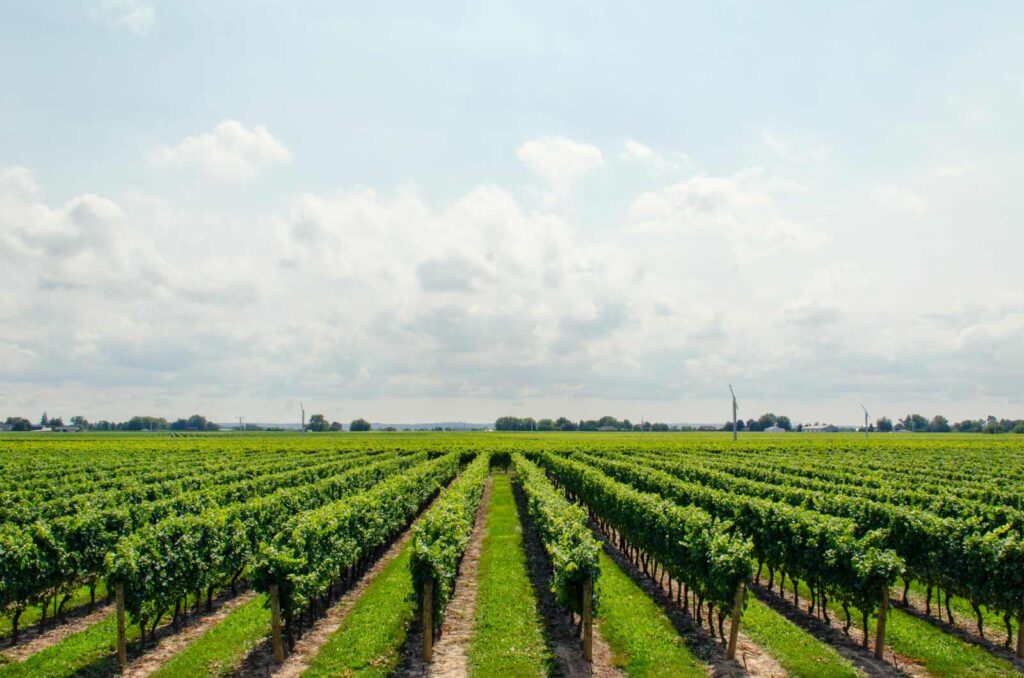 A Shift in Ownership 🤵
In 1798, after several generations of Van der Stels, Vergelegen was sold to Jacobus van der Spuij. Over the next century, the estate passed through the hands of various owners, experiencing periods of prosperity and decline.
Anglo-Boer War and Restoration 🪖
During the Anglo-Boer War (1899-1902), Vergelegen suffered significant damage. However, in 1917, the estate was purchased by Sir Lionel Phillips, a mining magnate, who embarked on an ambitious restoration project. Phillips restored the historic buildings, renovated the gardens, and revitalized the vineyards, breathing new life into Vergelegen.
Preservation and Stewardship 🌼
In 1987, Vergelegen was acquired by the Anglo-American Corporation. The company is committed to preserving the estate's cultural heritage and natural splendour. Extensive restoration work was undertaken, ensuring the preservation of Vergelegen's historic buildings and gardens, including the iconic Cape Dutch manor house.
Modern Era 🏛️
Today, Vergelegen Wine Estate stands as a testament to centuries of history, heritage, and winemaking excellence. Under the stewardship of Anglo American, Vergelegen has become renowned for producing premium wines that reflect the unique terroir of the Somerset West region. The estate continues to receive international acclaim and attracts wine enthusiasts, tourists, and history buffs from around the world.
Vergelegen Wine Estate's history is a tapestry of vision, resilience, and the enduring pursuit of excellence. Its legacy as a historic landmark and premier winemaking destination contributes to the rich cultural heritage of South Africa's winemaking industry.
The Art of Winemaking 🍷
Vergelegen's commitment to producing exceptional wines has earned it a well-deserved reputation. The estate's winemakers combine traditional techniques with modern innovation to craft a diverse range of world-class wines. From crisp Sauvignon Blancs to full-bodied Cabernet Sauvignons, Vergelegen offers a selection to satisfy even the most discerning palates. Each grape variety thrives in the region's unique terroir, benefiting from the fertile soils, cooling sea breezes, and ample sunshine.
The art of winemaking at Vergelegen Wine Estate is a harmonious blend of tradition, innovation, and a deep respect for the terroir of the Stellenbosch region. Let's explore the meticulous process and techniques that go into crafting the exceptional wines of Vergelegen.
Vineyard Management 🍇
The winemaking journey begins in Vergelegen's meticulously managed vineyards. The estate's viticulturists carefully select the grape varieties best suited to the terroir, which benefits from well-drained soils, cooling sea breezes, and ample sunshine. Sustainable farming practices are employed, including careful irrigation management and canopy management to optimize grape quality and health.


Harvesting 🫳
Timing is crucial in determining the optimal moment to harvest the grapes. Vergelegen's experienced winemakers closely monitor sugar levels, acidity, and phenolic ripeness to ensure the grapes are harvested at their peak. The grapes are hand-picked in small batches to preserve their integrity and quality.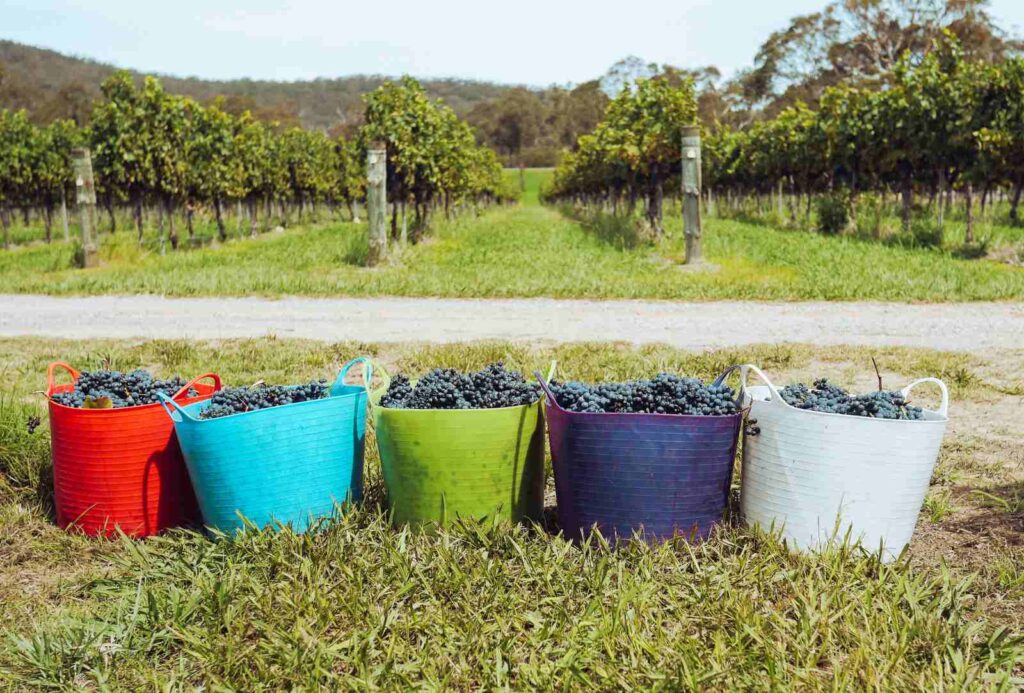 Sorting and Crushing 🥤
Upon arrival at the winery, the grapes undergo meticulous sorting to remove any unwanted material. Vergelegen employs both manual and state-of-the-art optical sorting techniques to ensure that only the finest grapes make it into the winemaking process. The grapes are then gently crushed to release the juice while preserving the integrity of the fruit.
Fermentation 🌡️
The crushed grapes, or must, undergo fermentation, where natural or cultured yeasts convert the grape sugars into alcohol. Vergelegen employs various fermentation techniques, including stainless steel tanks for white wines and oak barrels for red wines. Temperature control and careful monitoring of the fermentation process help to bring out the desired flavours and aromas in the wine.
Ageing and Maturation 🫙
After fermentation, Vergelegen's wines are carefully aged to develop complexity and character. The estate utilizes a combination of French oak barrels, American oak barrels, and concrete eggs for ageing. The choice of barrels and the duration of ageing depend on the grape variety and the winemaker's vision for the final wine. During this time, the wines undergo a natural maturation process, acquiring flavours and nuances that add depth and elegance.


Blending and Bottling 🍾
Once the wines have reached their optimal maturity, the art of blending comes into play. Vergelegen's winemakers expertly select and combine different barrels or batches of wine to create harmonious blends that showcase the unique characteristics of each grape variety. After the final blend is crafted, the wines are carefully bottled, often with minimal intervention, to preserve their authenticity and expression of terroir.


Cellar and Bottle Aging ✨
Some of Vergelegen's wines are set aside for further ageing in the estate's cellars, where they are carefully stored under controlled conditions. Bottle ageing allows wines to further evolve and develop complexity, creating a richer and more refined drinking experience for those who have the patience to wait.
The art of winemaking at Vergelegen Wine Estate is a meticulous and passionate process that marries the best of tradition and innovation. With each sip, Vergelegen's wines tell a story of the land, the climate, and the hands that carefully crafted them, showcasing the unique flavours and characteristics of the Somerset West terroir.


Exploring the Estate 🚶‍♀️
Beyond its winemaking prowess, Vergelegen Wine Estate offers visitors a captivating experience. The estate encompasses vast vineyards, lush gardens, and magnificent oak trees that line its avenues. The Camphors at Vergelegen, a fine-dining restaurant situated on the estate, showcases exquisite cuisine paired with Vergelegen's exceptional wines. Guided tours are available, allowing guests to explore the historic buildings, stroll through the stunning gardens, and gain insights into the winemaking process.


Sustainability and Conservation Efforts 👣
Vergelegen Wine Estate takes pride in its commitment to sustainability and conservation. The estate implements eco-friendly practices to minimize its environmental impact and preserve the natural beauty of the surrounding landscape. Vergelegen's vineyards are certified sustainable, emphasizing responsible farming techniques and biodiversity preservation. The estate also participates in various community initiatives, supporting local schools and projects to uplift neighbouring communities.


---
Vergelegen Wine Estate is an idyllic destination that seamlessly blends history, nature, and exceptional wines. Its rich legacy, commitment to sustainability, and dedication to producing top-quality wines have made it a must-visit location for wine lovers and travellers from around the world. With its stunning landscape, diverse wine portfolio, and captivating story, Vergelegen continues to enchant and inspire all who visit. Indulge your senses and immerse yourself in the beauty and charm of Vergelegen Wine Estate – a truly South African jewel.
Phone Number: 021 847 2100
Website:https://vergelegen.co.za/
Email Address: customerservices@vergelegen.co.za
Instagram:@vergelegen_wine_estate
Facebook:@vergelegenwines
---
FAQ
Q – What types of wines does Vergelegen produce?
A – Vergelegen Wine Estate produces a diverse range of wines, including reds such as Cabernet Sauvignon and Merlot, whites like Sauvignon Blanc and Chardonnay, as well as a selection of rosé and sparkling wines.

Q – Can visitors explore the estate and its gardens?
A – Yes, visitors are welcome to explore the beautiful Vergelegen Estate, which includes extensive gardens, historic buildings, a museum, and even guided tours to discover the estate's captivating past and winemaking process.

Q – Are there dining options available at Vergelegen Wine Estate?
A – Absolutely, Vergelegen offers visitors an excellent dining experience at their award-winning restaurant, where they can savour delicious cuisine paired with their exquisite wines, all while enjoying the stunning surroundings of the estate.