Are you searching for budget-friendly activities to keep you and your family entertained during the school holidays (2023)? Look no further than Cape Town, a city known for its stunning landscapes, vibrant culture, and diverse range of attractions. Whether you're seeking adventure, relaxation, cultural experiences or just want to get out of the house, Cape Town offers a plethora of options that won't break the bank. Let's explore the top 10 things to do on a budget during the school holidays (2023) in Cape Town. From thrilling outdoor adventures to cultural explorations, there's something for everyone to enjoy without straining your wallet. So, let's dive into the exciting possibilities that await you in the Mother City.
Muizenberg WaterSlides


Muizenberg Waterslides is a thrilling water park nestled in the scenic coastal town of Muizenberg, Cape Town. With its exhilarating slides and family-friendly atmosphere, it offers an unforgettable day of water-based entertainment. The highlight of the park is its impressive selection of water slides, ranging from twisting tube slides to high-speed flumes. Whether you're seeking a rush of adrenaline or a more relaxed slide experience, Muizenberg Waterslides has something for everyone. Kids can splash around in the shallow pools and enjoy the specially designed slides, while thrill-seekers can challenge themselves on the faster and more daring slides. With lifeguards on duty and safety measures in place, visitors can enjoy their water adventures with peace of mind.
Muizenberg Waterslides provides a range of amenities to enhance your visit. The park features a spacious picnic area, allowing families and friends to enjoy a leisurely lunch amidst the beautiful surroundings. There are also clean and well-maintained changing rooms and shower facilities available for visitors' convenience. With affordable entry fees and the option to bring your own picnic, Muizenberg Waterslides is a budget-friendly attraction that guarantees a day filled with laughter, splashes, and unforgettable memories for visitors of all ages. So grab your swimsuit, slather on the sunscreen, and prepare for a day of aquatic thrills and family fun at Muizenberg Waterslides.
Muizenberg Waterslides Prices
Spectators – R15
1-Hour pass – R65
2-Hour pass – R85
Full day pass – R110
Group of 4 (full day) – R400
Website: https://www.muizenbergslides.co.za/
Take a Hike
Hiking in Cape Town offers a diverse range of scenic trails and breathtaking natural landscapes that are perfect for outdoor enthusiasts and nature lovers. While Table Mountain is undoubtedly a popular hiking destination, there are numerous other options to explore. One such option is Lion's Head, a distinctive peak that offers panoramic views of the city, the Atlantic Ocean, and surrounding mountains. The hike up Lion's Head presents a moderate challenge, with some sections requiring the use of chains and ladders. Once you reach the summit, you'll be rewarded with a stunning 360-degree vista, especially during sunrise or sunset. It's a fantastic spot to capture memorable photographs and appreciates the beauty of Cape Town from a different perspective.
Another fantastic hiking experience in Cape Town is the Cape Point Nature Reserve. Located at the southern tip of the Cape Peninsula, this reserve boasts a variety of trails that showcase the area's unique flora and fauna. The Cape of Good Hope Trail is particularly popular, taking you along rugged coastlines, through fynbos-covered hills, and past magnificent viewpoints. Along the way, you may encounter wildlife such as baboons, ostriches, and various bird species. The highlight of the trail is reaching the iconic Cape Point lighthouse, where you can marvel at the dramatic meeting of the Atlantic and Indian Oceans. Hiking in Cape Town allows you to immerse yourself in the natural beauty of the region while enjoying a rewarding and budget-friendly outdoor adventure.
Go Surfing


Surfing in Cape Town offers an incredible opportunity to experience the thrill of riding the waves along the pristine coastline of this coastal city. With its diverse range of surf spots, Cape Town caters to surfers of all skill levels, from beginners to seasoned wave riders. One popular surf spot is Big Bay in Bloubergstrand, known for its consistent waves and stunning views of Table Mountain. It provides ideal conditions for both beginners and experienced surfers. Llandudno Beach, nestled between mountains, offers a picturesque setting with powerful waves for more advanced surfers.
Scarborough Beach on the Cape Peninsula is renowned for its consistent surf and uncrowded lineup, surrounded by rugged cliffs and natural beauty. No matter which surf spot you choose, you can expect breathtaking coastal scenery, exhilarating waves, and vibrant surf culture. With various surf schools and board rentals available, you can easily get started or improve your skills without breaking the bank. So grab your board, feel the rush of adrenaline as you ride the waves, and create unforgettable memories while experiencing the thrill of surfing in Cape Town.
Exploring Kirstenbosch Botanical Gardens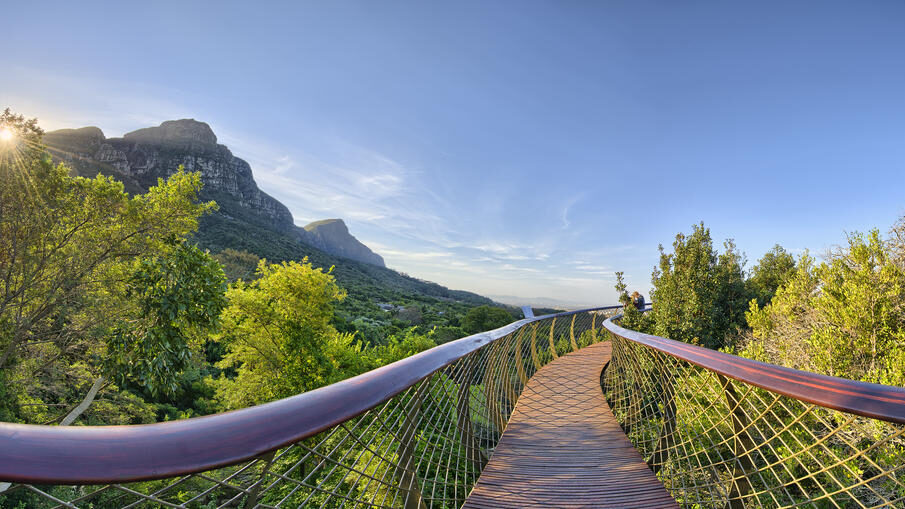 Exploring Kirstenbosch Gardens is a must-do activity for nature enthusiasts and botanical lovers visiting Cape Town. Situated at the foot of Table Mountain, this world-renowned botanical garden showcases an incredible diversity of indigenous South African flora. Strolling through the garden's beautifully landscaped paths, visitors are treated to a sensory feast of vibrant colours, fragrant scents, and a tranquil atmosphere. From majestic proteas to delicate fynbos and ancient cycads, Kirstenbosch Gardens is a treasure trove of plant species found nowhere else in the world.
One of the highlights of Kirstenbosch Gardens is the Boomslang Canopy Walkway, a unique elevated walkway that takes you through the tree canopy, offering breathtaking views of the garden and the surrounding mountains. This architectural marvel allows you to immerse yourself in the natural beauty of the gardens from a different perspective. Additionally, Kirstenbosch hosts various outdoor concerts and events during the summer months, where visitors can enjoy live music performances against the backdrop of the lush gardens. Whether you're a botany enthusiast, a nature lover, or simply seeking a peaceful escape, exploring Kirstenbosch Gardens is a delightful and budget-friendly activity that showcases the botanical wonders of Cape Town.
Kirstenbosch Garden's Prices
Standard Adult – R220
Discounted fee for South African Residents & SADC Nationals South African Residents & SADC residents 18 years and older (with ID/proof of residency) – R100
Discounted fee for African residents outside SADC 18 years and older (with ID/proof of residency) – R140
Students/learners of 18 years and older from a South African institute (with student card) – R60
All children from 6 to 17 years – R40
All children under 6 years – Free
BotSoc members (with membership card) – Free if membership renewal was done by 31 March 2023 (only until 31 March 2024) or less than 10%
South African residents over the age of 60 (with ID) – Free on Tuesdays except on public holidays
Website: https://www.sanbi.org/gardens/kirstenbosch/
Putt Putt in Sea Point


Putt Putt in Seapoint is a popular mini-golf destination located in the vibrant suburb of Seapoint in Cape Town. This family-friendly activity offers a delightful and affordable outing for visitors of all ages. The mini-golf course features creatively designed holes with various themes and challenges, providing a fun and engaging experience for both beginners and experienced players. Whether you're aiming for a hole-in-one or enjoying a friendly competition with friends and family, Putt Putt in Seapoint guarantees a memorable time filled with laughter and excitement.
Putt Putt in Seapoint offers convenient amenities for a complete experience. The facility is well-maintained, and the friendly staff ensures a welcoming and enjoyable atmosphere. Visitors can also take a break and indulge in refreshments from the on-site kiosk, providing a convenient option to recharge during their mini-golf adventure. With its affordable pricing and relaxed ambience, Putt Putt in Seapoint is a fantastic choice for a budget-friendly activity during the school holidays. So gather your friends or family, grab a putter, and embark on a memorable mini-golf journey in the heart of Seapoint.
Putt Putt Sea Point Prices
1 Game ticket – R40
3 Game ticket – R80
10 Game ticket – R320
Group Play (10 or more players) – R32
Facebook: https://www.facebook.com/saputtputt/?ref=aymt_homepage_panel
Exploring the V&A Waterfront
Exploring the V&A Waterfront on a budget is not only possible but also offers an array of delightful experiences without breaking the bank this school holiday (2023). The Waterfront boasts a variety of free and affordable attractions that cater to every interest and age group. One of the highlights is the vibrant Watershed Market, where local artisans and designers showcase their unique creations, ranging from handcrafted jewellery to African-inspired fashion. Here, you can browse and admire the diverse range of products while supporting local businesses. Additionally, the outdoor amphitheatre often hosts free live performances, including music, dance, and cultural shows, providing entertainment and cultural experiences at no cost. Take a leisurely stroll along the waterfront promenade, soak up the lively atmosphere, and enjoy picturesque views of the harbour, all without spending a dime.
From traditional South African cuisine to international flavours, there's something to satisfy every palate. Grab a tasty meal or snack and find a spot to enjoy it while taking in the bustling ambience of the waterfront. Additionally, the Clock Tower Precinct, with its historic charm and beautiful views, provides a peaceful retreat where you can relax, enjoy a picnic, and admire the maritime heritage of Cape Town. Exploring the V&A Waterfront on a budget allows you to immerse yourself in the vibrant atmosphere and experience the best of Cape Town's culture, cuisine, and scenery without straining your wallet.
Website: https://www.waterfront.co.za/
Take a Cape Town City Walk


Embark on a self-guided walking tour of Cape Town's city centre to discover its rich history, vibrant culture, and architectural marvels. The Cape Town City Walk is an excellent way to explore the city's major landmarks, hidden gems, and bustling streets without spending a fortune. The walk covers a distance of approximately two kilometres and can be completed at your own pace.
Start your journey at the lively Greenmarket Square, a bustling marketplace surrounded by historic buildings. As you stroll along St. George's Mall, a pedestrianized street adorned with vibrant street art, buskers, and quaint cafes, you'll get a true sense of the city's creative energy. Explore the Company's Garden, a lush oasis in the heart of the city featuring beautifully manicured lawns, ancient trees, and the South African Museum.
Marvel at architectural gems such as the City Hall, with its magnificent Edwardian Renaissance-style façade, and the Castle of Good Hope, a well-preserved 17th-century fort. Immerse yourself in the colourful Bo-Kaap neighbourhood, known for its vibrant houses and rich Cape Malay heritage. The Cape Town City Walk allows you to experience the city's diverse culture, history, and urban charm without spending a fortune.
Have a Beach Day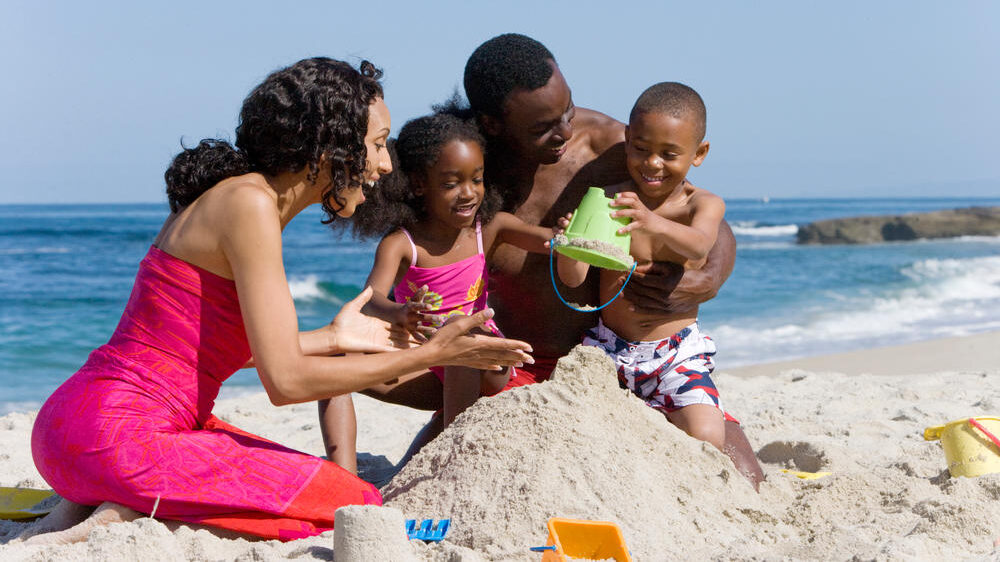 Visiting the beaches in Cape Town is a quintessential experience that offers sun, sand, and a refreshing escape from the city's hustle and bustle. While Clifton Beaches are undeniably popular, there are other stunning coastal gems to explore. One such beach is Camps Bay, known for its pristine white sand, crystal-clear waters, and vibrant beachfront atmosphere. The beach is backed by the iconic Twelve Apostles mountain range, providing a breathtaking backdrop. Whether you're sunbathing, taking a dip in the cool Atlantic Ocean, or enjoying beachside cafes and restaurants, Camps Bay offers a picturesque setting for a relaxing day by the sea.
Another fantastic beach to visit in Cape Town is Llandudno Beach. Nestled in a secluded cove, Llandudno offers a more serene and laid-back atmosphere. Surrounded by granite boulders and dramatic cliffs, this unspoiled beach is a haven for nature lovers and those seeking a quieter beach experience so you can relax during these school holidays (2023). While swimming and sunbathing are popular activities, Llandudno is also known for its excellent surfing conditions. With its pristine beauty and tranquil ambience, Llandudno Beach provides the perfect escape for those looking to unwind and enjoy the natural splendour of Cape Town's coastal scenery.
Exploring Bo-Kaap


Experience the vibrant colours and rich cultural heritage of Bo-Kaap, one of Cape Town's most iconic neighbourhoods. Located on the slopes of Signal Hill, Bo-Kaap is known for its brightly painted houses, cobblestone streets, and Cape Malay heritage. Exploring this historic area is a budget-friendly and culturally enriching activity during the school holidays. Start your adventure at the Bo-Kaap Museum, which provides insights into the neighbourhood's history, culture, and contributions to the Cape Malay community.
Take a leisurely walk through the streets, admiring the beautifully restored houses and vibrant facades. Immerse yourself in the aroma of spices emanating from local stores, and stop by a traditional Cape Malay restaurant to savour authentic cuisine. Don't miss the opportunity to visit the Auwal Mosque, the first mosque established in South Africa. The mosque has a rich history and offers guided tours for visitors interested in learning more about Islam and its significance in the Bo-Kaap community.
Exploring the Constantia Wine Route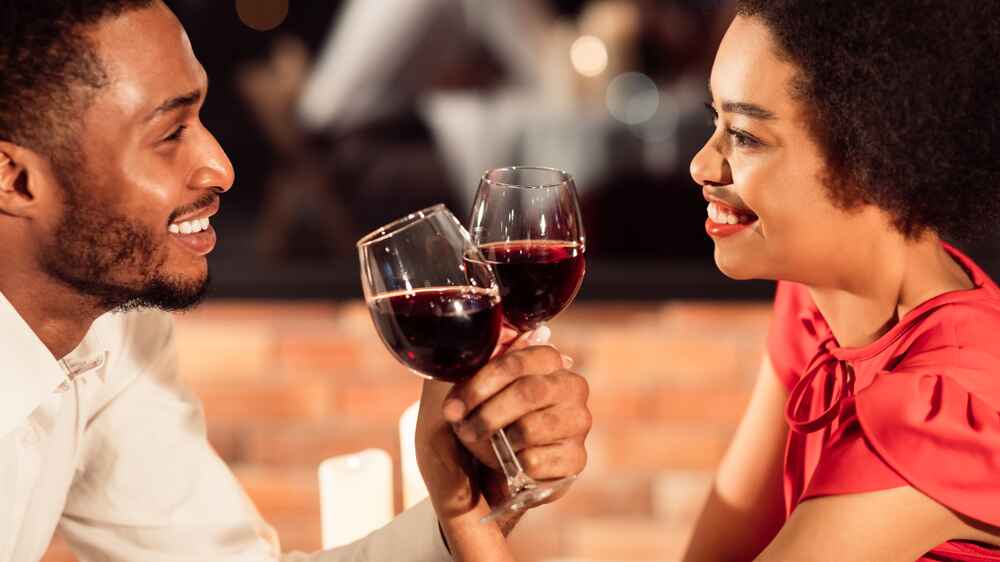 After a long day with the kids on the school holidays (2023), why not indulge in an evening with some of the most famous wines? Located just a short drive from Cape Town's city centre, the Constantia Valley boasts several world-class wine estates, each offering unique wine-tasting experiences. Many of the estates in Constantia offer affordable wine-tasting options, allowing visitors to sample a selection of their renowned wines without breaking the bank.
Take a leisurely stroll through the vineyards, soak in the panoramic views of the valley, and learn about the winemaking process from knowledgeable staff. The Constantia Wine Route is also home to a variety of restaurants and picnic spots, providing the perfect setting to indulge in a delicious meal or enjoy a picnic surrounded by beautiful landscapes. With its rich history, breathtaking scenery, and exquisite wines, the Constantia Wine Route offers a memorable and budget-friendly experience for wine lovers and nature enthusiasts alike.
---
The school holidays (2023) don't have to break the bank. With a wide range of affordable activities and attractions, Cape Town provides numerous options for budget-friendly adventures. From surfing in Muizenberg to exploring vibrant neighbourhoods and enjoying the natural wonders, there's something for everyone to enjoy without straining your wallet. So, plan your itinerary, pack your sense of adventure, and embark on an unforgettable journey through Cape Town while keeping your budget intact during these 2023 school holidays.
South Africa School Holidays 2023
There are four school holidays in South Africa: a two-week break in March/April, a three-week holiday in June/July, a one-week break in September/October, and a longer holiday of around five to six weeks in December/January. Schools also close on public holidays.