Nestled in the heart of Stellenbosch, South Africa, Spier Wine Farm is a captivating destination that offers a delightful blend of scenic beauty, delectable dining experiences, and world-class wines. Whether you're a wine enthusiast, a nature lover, or someone seeking a memorable getaway, Spier Wine Farm has something for everyone.
The Ultimate Picnic Experience
If you're looking for the perfect outdoor escape, Spier Wine Farm's picnics are a must-try. With its sprawling lawns and breathtaking vineyard views, the farm offers an idyllic setting for a leisurely picnic. Whether you're a couple seeking a romantic outing or a family wanting to enjoy quality time together, a Spier picnic caters to all.
Choose from a variety of picnic options, each showcasing locally sourced and artisanal produce. Indulge in a gourmet spread featuring an array of delectable cheeses, freshly baked bread, seasonal fruits, and handcrafted charcuterie. Don't forget to pair your picnic with a bottle of Spier's award-winning wines, ensuring a truly unforgettable experience.
Spier Hotel Restaurant
Nestled within the beautiful Spier Wine Farm, the hotel restaurant offers a delightful culinary experience that perfectly complements the natural splendour of the surroundings. With a focus on farm-to-table cuisine, the restaurant showcases the freshest local ingredients, bringing the flavours of the region to life.
Guests can indulge in a variety of dishes that highlight the vibrant South African culinary heritage, accompanied by a carefully curated selection of wines from Spier's renowned cellar. The warm and inviting ambience and attentive service create an unforgettable dining experience, making the Spier Hotel restaurant a true gastronomic gem within this picturesque wine farm.
Culinary Delights at Spier Wine Farm


If you prefer a more relaxed setting, the Spier Wine Farm Restaurant is the perfect choice. Located in the historic farm's original cellar, this charming eatery serves up delectable dishes influenced by the Cape's rich culinary heritage. From seasonal specials to farm-fresh classics, the menu caters to all palates, accompanied by Spier's exceptional wine selection.
At the heart of Spier's culinary experience is the farm-to-table philosophy, emphasizing the use of locally sourced, sustainable ingredients. The farm boasts its organic vegetable garden, ensuring that the freshest produce is incorporated into each dish. Visitors can enjoy the vibrant flavours of seasonal salads, heirloom vegetables, and aromatic herbs, all harvested just steps away from the restaurant.
The signature dining experience at Spier Wine Farm is found at Eight, a farm-to-table restaurant offering a contemporary twist on classic South African cuisine. Here, guests can savour dishes that highlight the region's rich culinary heritage, such as succulent Karoo lamb, tender grass-fed beef, and fresh line-caught seafood. Each plate is carefully crafted to showcase the natural flavours of the ingredients, complemented by thoughtfully curated wine pairings from Spier's renowned cellar.
For a more casual dining experience, visitors can head to the Spier Farm Kitchen, a bustling eatery overlooking the estate's picturesque gardens. The menu features a range of artisanal pizzas, flame-grilled burgers, and wholesome salads, perfect for a leisurely lunch or a quick bite between wine tastings. The farm kitchen also offers delectable picnic baskets filled with gourmet treats, allowing guests to enjoy a leisurely picnic on the expansive lawns.
To further enhance the culinary experience, Spier Wine Farm hosts regular food and wine events, including cooking classes, wine pairings, and seasonal harvest festivals. These events provide guests with the opportunity to engage with local chefs and winemakers, deepen their understanding of the region's cuisine, and create lasting memories.
Whether indulging in an elegant dining experience or savouring a relaxed picnic on the estate, Spier Wine Farm offers a culinary journey that celebrates the flavours of the Stellenbosch region. With its commitment to sustainability, farm-fresh ingredients, and exquisite wine pairings, Spier is a must-visit destination for any food enthusiast seeking a true taste of South Africa.
Accommodation at Spier Wine Farm
Extend your visit to Spier Wine Farm by staying at their comfortable accommodations. The Spier Hotel offers a range of luxurious rooms and suites that blend modern comfort with rustic charm. Surrounded by picturesque vineyards, tranquil gardens, and panoramic views, the hotel provides a serene escape from the bustling city life.
Wine Tasting and Beyond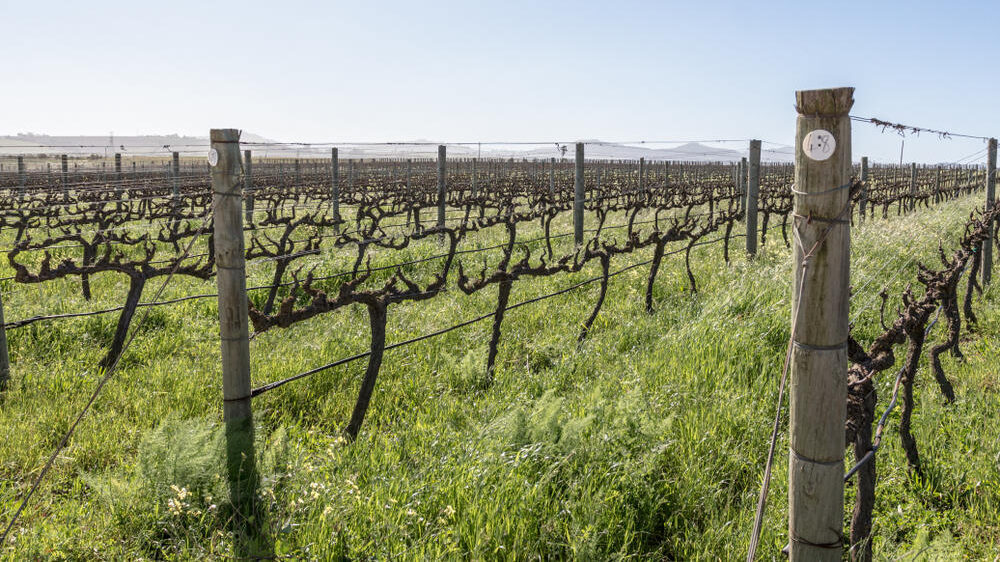 Spier Wine Farm is not only a haven for wine connoisseurs but also a destination that offers a wealth of experiences beyond wine tasting. With its stunning natural surroundings and commitment to sustainability, Spier provides a range of activities to cater to different interests.
Wine tasting is, of course, a highlight at Spier. Visitors can explore the estate's cellar, where knowledgeable staff guide them through a selection of Spier's acclaimed wines. From crisp Sauvignon Blancs to rich Cabernet Sauvignons, each tasting provides a chance to appreciate the unique flavours and characteristics of the region.
Beyond wine tasting, Spier offers a variety of engaging experiences. Art lovers can immerse themselves in the creative side of the estate by visiting the Spier Art Collection, which features an impressive array of contemporary South African art. Guided tours and exhibitions provide insight into the artists and their works.
For those seeking a closer connection to nature, Spier's eco-friendly practices and commitment to sustainability are evident in its various activities. Visitors can take guided walks or bicycle rides through the vineyards and surrounding fynbos, appreciating the unique biodiversity of the region. The farm is also home to a bird of prey rehabilitation centre, where visitors can witness captivating flying displays and learn about these magnificent creatures.
Culinary enthusiasts can participate in cooking classes and workshops, where they can learn about traditional South African dishes and the art of food and wine pairing. With its farm-to-table philosophy, Spier ensures that participants gain an appreciation for fresh, locally sourced ingredients and the flavours of the region.
Spier Wine Farm truly offers an immersive experience that goes beyond wine tasting. Whether exploring art, enjoying outdoor activities, or indulging in culinary delights, visitors are sure to create unforgettable memories at this captivating destination.
Spier Wine Farm's Location
Spier Wine Farm is nestled in the picturesque town of Stellenbosch, just outside of Cape Town in South Africa. Located in the heart of the Cape Winelands, this historic farm is surrounded by rolling hills, vineyards, and breathtaking natural beauty. The farm boasts a rich heritage dating back to 1692 and has become a renowned destination for wine enthusiasts and travellers alike. With its close proximity to Cape Town, Spier Wine Farm offers visitors the perfect opportunity to escape the bustling city and immerse themselves in the tranquil countryside while savouring world-class wines and exploring the charming surroundings.
---
Spier Wine Farm offers an alluring blend of natural beauty, exceptional cuisine, and world-class wines. Whether you're planning a romantic picnic, a gourmet dining experience, or a relaxing stay surrounded by vineyards, Spier has it all. Immerse yourself in the picturesque landscapes, indulge in delectable farm-to-table delights, and savour the award-winning wines that define the essence of Spier Wine Farm. Make sure to plan your visit to this extraordinary destination and create cherished memories that will last a lifetime.
Website:https://www.spier.co.za/
Address:R310 Baden Powell Drive, Stellenbosch, 7603
Phone Number: 021 809 1100
---
FAQ
Q – Who owns Spier wine farm?
A-Spier Wine Farm is owned by the Enthoven family. The farm was initially purchased by Dr Dick Enthoven in 1993, and it has been managed and developed by his son, Mr Michael Enthoven, since then.

Q – Where is Spier wine estate?
A – Spier Wine Farm is located in the Stellenbosch region of the Western Cape province in South Africa. Specifically, it is situated on the R310 Baden Powell Drive, approximately 20 kilometres from Cape Town. The estate enjoys a scenic setting surrounded by rolling hills, vineyards, and the natural beauty of the Stellenbosch countryside. Its proximity to Cape Town makes it easily accessible for both local and international visitors seeking to explore the renowned wine-producing region.