Cape Town's dining landscape is ever-evolving, and it's more delicious than ever. The city's latest restaurant additions have been creating waves with their bold flavours, innovative menus, and inviting atmospheres. In recent years, Cape Town has seen an influx of new restaurants that push the boundaries of taste and creativity, From casual hangout spots to upscale gems, there's something for everyone. Whether you're a local or a visitor, Join us as we explore the delectable world of these exciting new restaurants in Cape Town that are redefining what it means to dine in the mother city.
The Red Room ❤️


The Red Room, Liam Tomlin's newest restaurant venture at the Mount Nelson Hotel, has breathed new life into a spot with a history. Back in the 80s, this venue was Cape Town's place to be for elegant dinner dances. Now, under the creative direction of chef David Schneider from Chefs Warehouse Maison, The Red Room offers a stylish atmosphere.
This exciting eatery brings a pan-Asian Red Room menu and many other delicious offerings, breaking it down into three enticing sections: a delectable array of small plates, authentic dim sum bursting with flavours, and a grill selection featuring meat and veg dishes from the robata. The best part? You can mix and match these sections as you please. And let's not forget dessert, where pastry chef Caroline Lamb shines. Since its opening in April 2023, The Red Room has quickly become a go-to spot for an exceptional dining experience in Cape Town.
The Red Room Opening Hours: Monday to Saturday 6 pm to 9 pm
Website: https://www.chefswarehouse.co.za/the-red-room
Address: 76 Orange St, Gardens, Cape Town, 8001
Contact Number: 021 483 1516
Gawjus Fish Hoek 🦚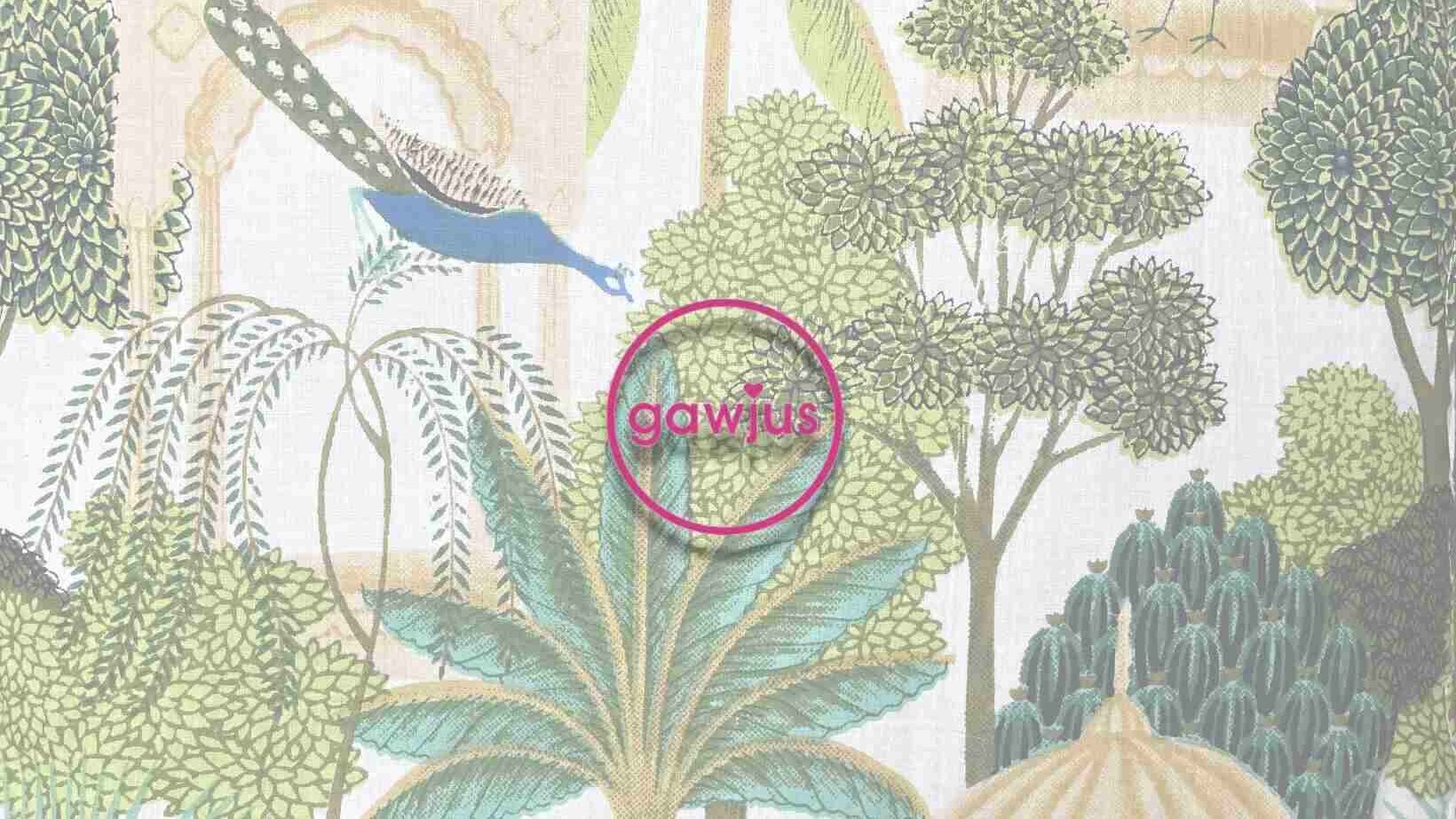 Located in the small seaside town of Fish Hoek Gawjus offers an experience that you won't want to miss. As you first walk in you'll be greeted by friendly staff and a cosy rustic vibe. Gawjus's menu has a great selection of drinks and fresh home-style meals as well as baked goods, every dish is a testament to the restaurant's commitment to quality and great flavour. So if you're in the Fish Hoek area be sure to check out Gawjus. Their coffee is great and it's the perfect spot to stop and grab a quick bit to eat.
Gawjus Opening Hours: Monday to Friday 7 am to 4 pm and Saturday 7 am to 1 pm
Website: https://gawjus.capetown/
Address: 5 Recreation Rd, Fish Hoek, Cape Town, 7975
Contact Number: 082 786 2367
Kantien 🍦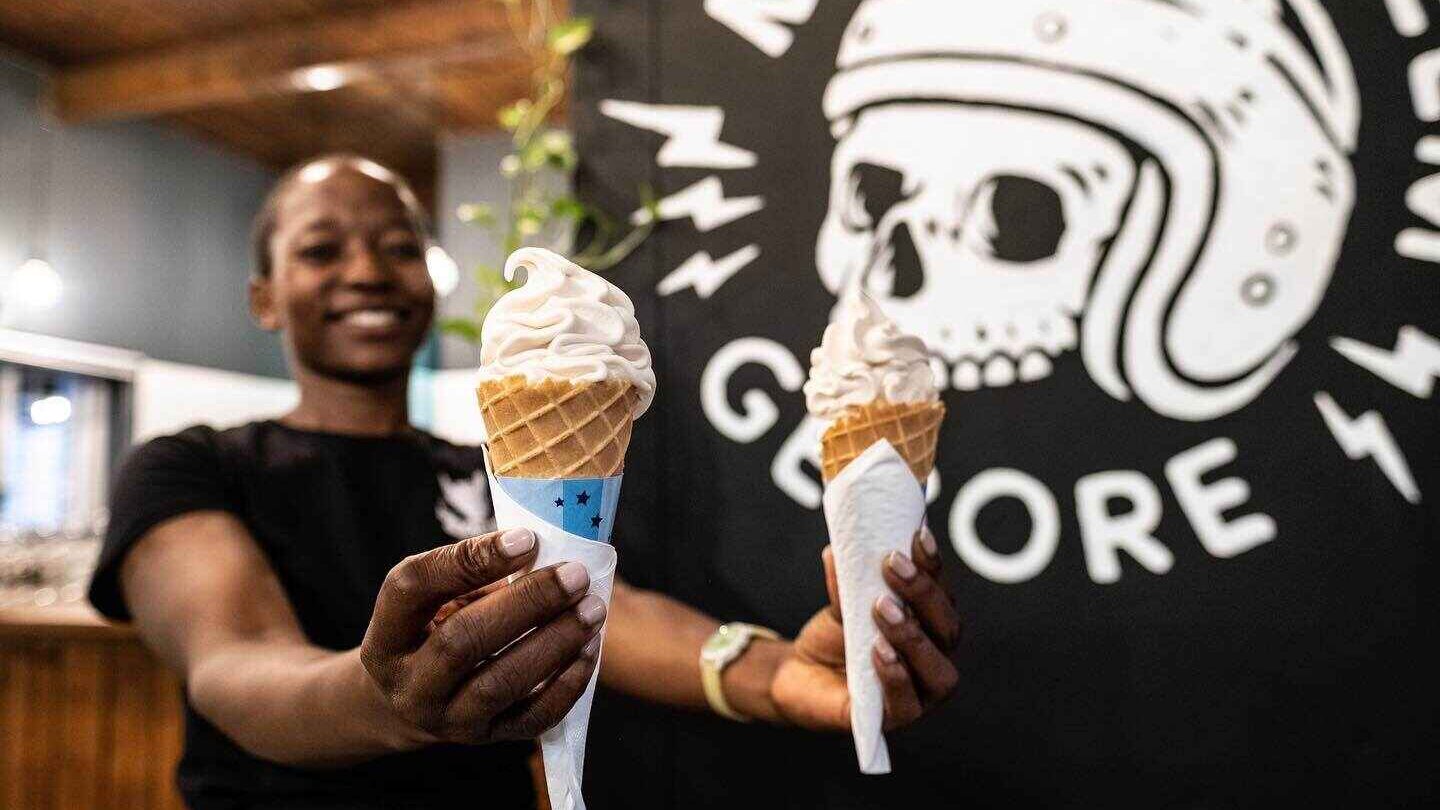 Bertus Basson, the renowned chef and all-around food wizard, keeps surprising us! Fresh from launching Chorus, Clara's Barn, Geuwels, and Parkeer, he's now come up with something totally different. Say hello to Kantien, a laid-back hangout in his hometown, Stellenbosch.
Kantien, which means "canteen," brings an easy, relaxed vibe to Bertus's South African food creations, always with a dash of nostalgia. This new kid on the block, located on Papegaai Street near Eike, is your go-to spot for scrumptious pizzas and more. Whether you're dining in or grabbing takeout, Kantien's got you covered for both lunch and dinner. Since opening its doors on February 24, 2023, Kantien has quickly become the place to be for friends looking to enjoy Bertus Basson's mouthwatering dishes in a casual and inviting Vibe.
Kantien Opening Hours: Tuesday to Saturday 12 pm to 8 pm
Website: https://bertusbasson.com/
Address: 6 Papegaai St, Stellenbosch Central, Stellenbosch, 7601
Contact Number: 071 138 3991
The Holy Spirit Vodka Bar and Restaurant 🥃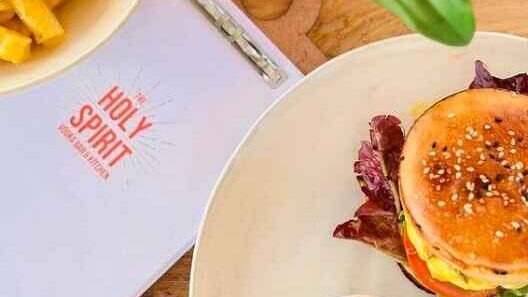 The Holy Spirit is like WeCafé's cool and lively cousin, adding a fresh twist to the Tamboerskloof neighbourhood. This spot in the heart of Tamboerskloof is all about chill vibes and good food. Think traditional pancakes, and Bubba Gump Blinchiki. If you're into vegan eats, they've got you covered with their delicious vegan sliders. And don't forget to try their holy trinity of vodka cocktails – the perfect way to kick off a night at The Holy Spirit. Since opening in May 2023, it's become the go-to place for a fun evening and a taste of modern Eastern European cuisine with a twist.
The Holy Spirit Opening Hours: Tuesday to Sunday 12 pm to 11 pm
Address: 118 New Church St, Gardens, Cape Town, 8001
Contact Number: 066 187 8315
Chorus Restaurant 🌲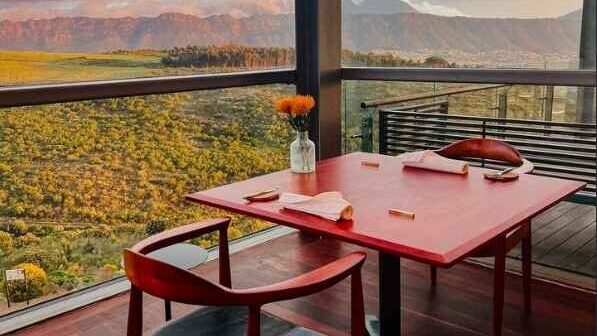 Get ready to experience CHORUS, the restaurant that joined Waterkloof Wine Estate in Somerset West on October 18, 2022. This place is all about celebrating the beauty of simplicity and seasonal ingredients. At CHORUS, they keep it real with a four and six-course Chorus menu that lets the ingredients take the spotlight. Each dish is a delicious journey through the flavours of the season, showing off the very best of what nature has to offer.
And what's a good meal without a perfect drink pairing? CHORUS has that covered too, with a carefully selected wine list that not only features Waterkloof wines but also highlights some top-notch selections from other South African producers. Whether you're a wine lover or just looking for an amazing meal in a stunning vineyard setting, CHORUS is here to make your dining dreams come true. Come raise a glass and celebrate the art of ingredient-driven cooking!
Chorus Opening Hours: Tuesday to Wednesday 12 pm to 2:30 pm, Thursday to Saturday 12 pm to 8 pm and Sunday 12 pm to 2:30 pm
Website: https://bertusbasson.com/
Address: Waterkloof Wine Estate, Old Sir Lowry's Pass Rd, Somerset West, Sir Lowry's Pass, 7130
Contact Number: 021 858 1491
Upper Union 🍷



Upper Union Restaurant is a vibrant reflection of the lively Kloof Street Neighborhood, embracing its unique character and energy. This restaurant is a haven for those who love creativity and exploration, offering an inviting space for everyone to enjoy. At Upper Union, you're in for an exciting day of wining and dining. Chef Amori Burger leads the way in the kitchen, bringing her culinary expertise to a shared dining concept that's all about awakening your taste buds.
The menu at Upper Union is a celebration of bold and flavorful dishes meant to be shared with friends, creating a sense of togetherness and abundance. Hospitality here goes beyond the norm, creating a warm and welcoming atmosphere where each visit promises a great experience. It's worth mentioning that this restaurant proudly belongs to the MORE Family Collection, known for its exceptional lodges, hotels, and residences across South Africa and Zimbabwe. This connection speaks to Upper Union's commitment to quality and excellence, ensuring a memorable dining experience for all who join in the fun.
Upper Union Opening Hours: Monday to Sunday 11:30 am to 10 pm
Website: https://www.upperunion.co.za/
Address: 3 Upper Union St, Gardens, Cape Town, 8001
Contact Number: 021 891 0360
Nocturne Restaurant & Mixology Bar 🍸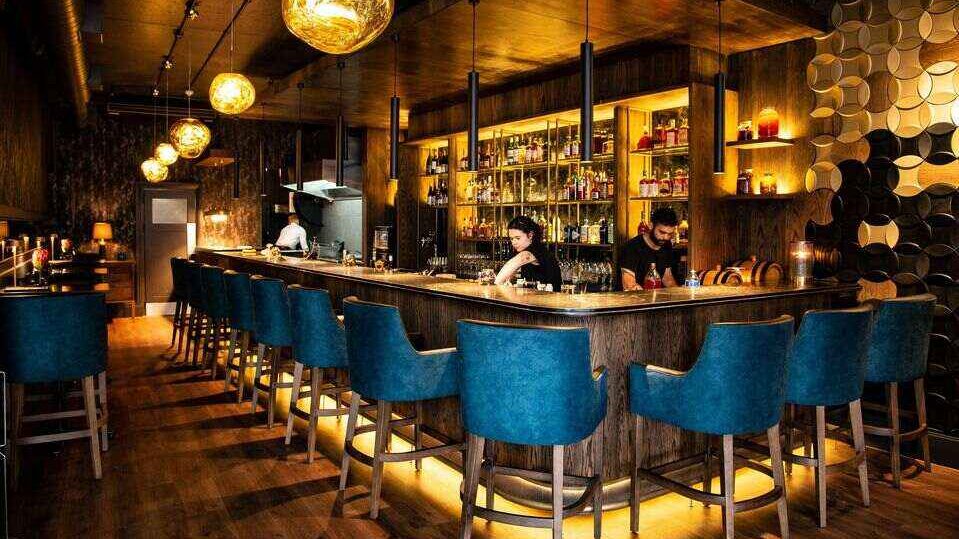 Nocturne Restaurant & Mixology Bar, the brainchild of the talented chef-duo Darren Badenhorst and Callan Austin, has hit the Stellenbosch dining scene with a bang. You might already know them from their award-winning fine-dining spot, Dusk, and now they've cooked up something equally exciting. Nocturne isn't just your run-of-the-mill restaurant bar; it's where the magic of food and cocktails collide, taking things to a whole new level. They've got a kitchen that's like a mad scientist's lab, whipping up intriguing food concoctions that'll leave you wanting more.
But it's not just about what's on the plate or the Nocturne menu. The mixologists behind the bar are true maestros, whipping up cocktails that are not only delicious but also sustainable and locally sourced. It's like sipping on a glass of pure creativity. Since its opening in July 2023, Nocturne has quickly become a hotspot for anyone looking to have a memorable culinary and mixology adventure right in the heart of Stellenbosch.
Nocturne Opening Hours: Tuesday to Thursday 5 pm to 12 pm and Friday and Saturday 12 pm to 11:59 pm
Website: https://nocturneexperience.co.za/
Address: 43 Plein St, Stellenbosch Central, Stellenbosch, 7599
Contact Number: 021 023 4745
La Colombe Restaurant 🍊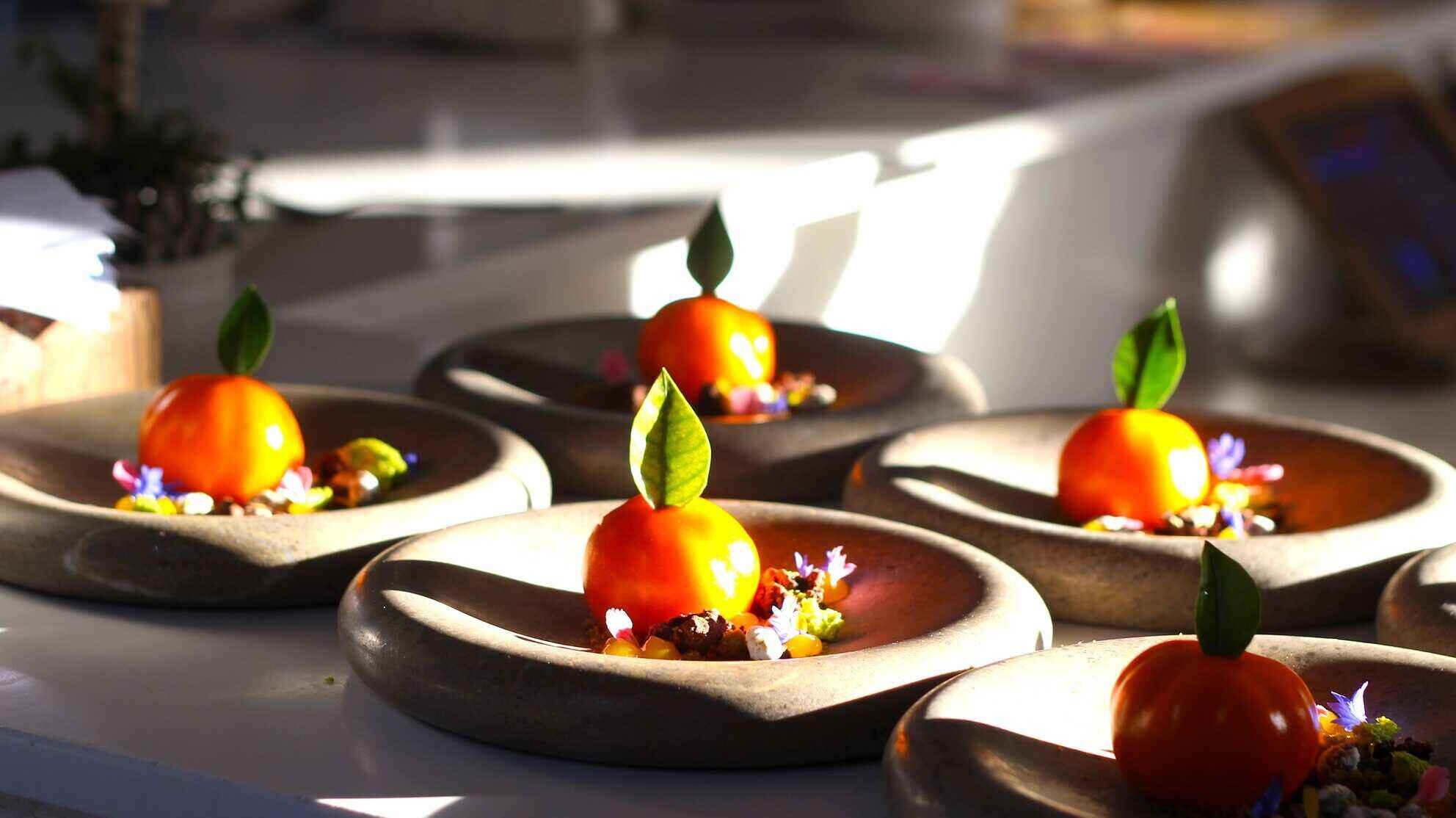 La Colombe Restaurant, perched atop the Silvermist estate, offers a dining experience that's nothing short of magical. Surrounded by breathtaking mountain views, this culinary gem has carved a place for itself as one of the most celebrated dining destinations. La Colombe is always considered a new restaurant in Cape Town with their annual closing and opening showcasing their ability to be reborn. Whether you're enticed by the Reduced Menu, the alluring Reduced Vegetarian Menu, the Vegetarian Chef's Menu or the Chef's Menu, there's something to cater to every palate and preference.
For those seeking a Spring Special treat, the Reduced Menu offers different price points on weekdays and weekends, exclusively available from September 1st to November 30th, 2023. Keep in mind that a discretionary 13.5% service charge is applied, and menus and pricing may occasionally see adjustments. La Colombe warmly welcomes guests for both lunch and dinner, with flexible operating hours designed to accommodate your dining preferences.
La Colombe Opening Hours: Lunch Monday to Sunday 12 pm to 2 pm and Dinner Monday to Sunday 6:30 pm to 9 pm
Website: https://lacolombe.restaurant/food
Address: Silvermist Wine Estate, Main Road, Constantia Nek, Cape Town, 7806
Contact Number: 021 794 2390
Galjoen 🦪
Galjoen, the brainchild of the food wizards behind the beloved Belly of the Beast, has set sail as Cape Town's latest seafood sensation. Located on Harrington Street, Galjoen continues to champion the principles of sustainable sourcing that made Belly of the Beast a foodie favourite. Owners Neil Swart and Anouchka Horn bring their winning formula to Galjoen—a set tasting menu, limited seating, and reservations only, all while embracing the best local ingredients. It's a recipe that's wowed Cape Town food enthusiasts time and again.
The name Galjoen pays homage to South Africa's national fish, known for its toughness and adaptability in rough seas—qualities that deeply resonate with Neil and Anouchka. This semi-industrial space captures the essence of a bustling harbour, with a touch of nostalgic 80s seafood restaurant decor that adds a dash of charm. Since its opening on June 16, 2023, Galjoen has been making waves in the Cape Town dining scene, offering a seafood experience that's as robust and adventurous as the fish it's named after.
Galjoen Opening Hours: Tuesday to Wednesday 6 pm to 10 pm and Thursday to Saturday 12 pm to 10 pm
Website: https://www.galjoencpt.co.za/
Address: 99 Harrington St, District Six, Cape Town, 7925
Contact Number: 079 093 0559
Talking To Strangers 🥩


Talking to Strangers is the latest addition to the city's nightlife scene, offering an enticing blend of fabulous cocktails, mouthwatering street food, and unforgettable conversations. This charming establishment is the brainchild of bartender Nicholas Crouse, known for his inspired cocktails at the Café Noir pop-up at Origin. Located in a beautifully renovated heritage building on Loop Street, Talking to Strangers has brought together a team of master mixologists, including Leighton Rathbone, to craft an exceptional cocktail menu that caters to every palate. Meanwhile, in the kitchen, Chef MG Mzoneli serves up delectable bites of street food goodness.
For Nicholas, the bar is more than just a place to enjoy drinks; it's where genuine connections are made. He believes that bars offer a unique environment where pretence fades away, allowing people to truly get to know each other. Head down to Loop Street and allow Talking to Strangers to introduce you to their favourite cocktails, from the Boulevardier to the Acapulco Flor, and embrace the opportunity to strike up conversations with new friends. Since its opening on June 1, 2023, it's become a go-to spot for those seeking great drinks and even better company.
Talking to Strangers Opening Hours: Monday to Saturday 6 pm to 2 am
Address: 61 Loop St, Cape Town City Centre, Cape Town, 8000
Contact Number: 078 324 2450
CLUB KLOOF 🪩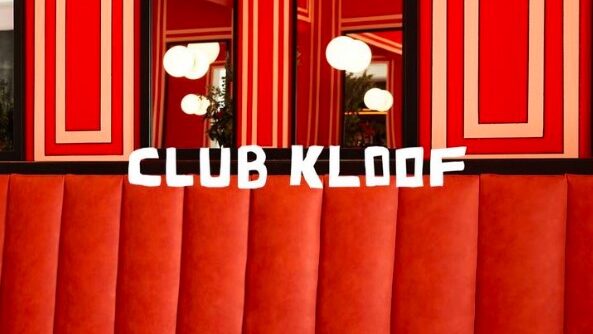 Club Kloof is the newest, grooviest spot on Kloof Street, and it's all about vibrant colours, good vibes, and fantastic food. This hotspot is the work of the dynamic duo behind Our Local, chef Shayne Shutte and Michael Carter. Walk into Club Kloof, and you'll be greeted by cardinal crimson walls, burnt-orange banquettes, and a lemon-yellow Amalfi-esque bar. It's a visual feast that perfectly sets the tone for a fun night out.
The food at Club Kloof is best described as "Italian-ish." They keep it simple but use top-notch ingredients, served in a small-plate-sharing style. Inspired by Roman pizza in Teglio, you can grab a slice of the pizza of the day or munch on a mini pizzette – small puffy pizzas with mouthwatering toppings. The Club Kloof menu also includes salads (try the heirloom tomato, stone fruit and goat cheese with mint and white balsamic dressing), prawns with lemon and paprika, beef fillet with triple-fried wedges, and a range of delicious cocktails. It's the ultimate spot for a laid-back, retro 70s-style Italian dining experience. Come for the colours, and stay for the flavours at Club Kloof.
Club Kloof Opening Hours: Tuesday to Wednesday and Friday to Saturday 12 pm to 11:30 pm, Thursday 12 pm to 10:30 pm and Sunday 12 pm to 6 pm
Website: https://clubkloof.com/
Address: 84 Kloof St, Tamboerskloof, Cape Town, 8001
Contact Number: 072 415 3752
Sepial's Kitchen 🍚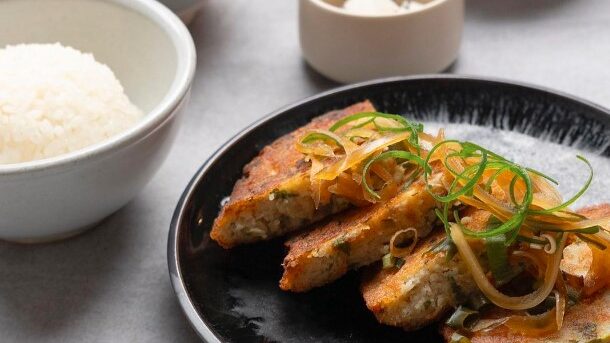 Sepial's Kitchen is a foodie gem that's now found its cosy spot at Constantia Uitsig, much to the joy of its devoted fans. Chef Sepial Shim is the mastermind behind the magic, and her creative Korean cuisine has been winning hearts from day one. It all began with her quaint street-food joint, Sepial's Kitchen in Salt River, where she first wowed everyone with her Korean culinary talents. Later, she ventured into Allium in Parliament Square, while Sepial's Kitchen transformed into a bustling stall at the OZCF market, where folks lined up for a taste of her famous Korean Fried Chicken.
At the new Uitsig location, the menus are ever-evolving, but the essence remains the same. Picture kimbap, bibimbap, beef or tofu bulgogi buns, sweet-potato glass noodles, and a refreshing seaweed-and-cucumber salad with noodles. And, of course, there's Sepial's special kimchi that adds a flavorful kick to every dish. Since its debut in January 2023, Sepial's Kitchen has been a must-visit spot for those craving creative Korean cuisine served with a side of warmth and charm. Chef Sepial Shim's culinary journey continues to satisfy customers, one dish at a time.
Sepial's Opening Hours: Lunch Tuesday to Saturday 12 pm to 3 pm, Sunday 12 pm to 4 pm and Dinner Tuesday to Thursday 5 pm to 8 pm, Friday to Saturday 5 pm to 9 pm
Website: https://www.sepialskitchen.com/
Address: Uitsig Wine Estate, Spaanschemat River Rd, Constantia, Cape Town, 7806
Contact Number: 064 750 5277
Nish Nush SA 🥙
Nish Nush, the place that won over our hearts with crispy falafels and mouthwatering shawarmas on Bree Street, has upgraded its digs just a couple of doors down. Now, it's bigger and better than ever. The new space comes with indoor and outdoor seating and a cosy courtyard tucked away in the back. As you walk in, you'll notice the stone walls, stone-flagged steps, and low wooden beams, creating a relaxed and inviting vibe. You can grab a seat at the sunshine-yellow-tiled counter or one of the tables lining the opposite wall and get ready for some Middle Eastern street food goodness.
While Nish Nush still serves up its authentic Middle Eastern flavours, they've added some exciting items to the Nish Nush menu. Think Lebanese arayes and creamy hummus bowls topped with your choice of falafel, spicy fried mushrooms, or succulent lamb rump shawarma hot off the spit. Since its reopening in April 2023, Nish Nush has been shining even brighter on Bree Street, delivering Middle Eastern culinary delights in a laid-back and friendly setting.
Nish Nush Opening Hours: Monday to Thursday 10:30 am to 8:30 pm, Friday 10;30 am to 9 pm and Sunday 12 pm to 9 pm
Website: https://www.nishnush.co.za/
Address: 100 Bree St, Cape Town City Centre, Cape Town, 8000
Contact Number: 063 483 4284
Toebroodjie 🥪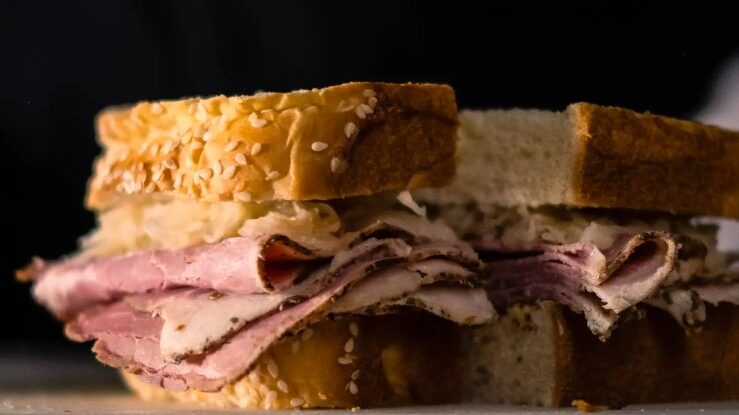 Toebroodjie, right in the heart of Stellenbosch, is the creation of chef Hilde-Lee Olivier, and it's all about good vibes and great food. Hilde-Lee, who used to be the head chef at Restaurant Jardine, has brought a breath of fresh air to this spot, turning it into a fun and inviting eatery with fantastic music. At Toebroodjie, they've cooked up a menu that's a blend of local, Afrikaans, and a dash of Asian flavours.
To wash it all down, they've got a great selection of wines and Cederberg beer on tap. And if you're in the mood for a quick takeaway, the attached shop has you covered with Asian goodies, art, and games. Since its opening in July 2023, Toebroodjie has become Stellenbosch's go-to spot for good food and even better times, all with a playful twist.
Toebroodjie Opening Hours: Wednesday to Saturday 10 am to 7 pm and Sunday 9 am to 4 pm
Address: 1 Andringa St, Stellenbosch Central, Stellenbosch, 7600
Contact Number: 066 272 4648
Coffee Cocktails ☕


Coffee Cocktails, as the name suggests, is a coffee lover's paradise. This unique establishment, located in the heart of Cape Town, specializes in crafting cocktails that blend the rich flavours of coffee with premium spirits. The menu at Coffee Cocktails features an array of inventive coffee-based drinks, from espresso martinis to Irish coffee with a twist. The cosy vibe and skilled baristas make it a great place to start your day with a caffeine kick or wind down with a sophisticated coffee cocktail in the evening.
Coffee Cocktails has also introduced an exclusive African gold, double origin, medium roast coffee, inviting you to step into a sanctuary of taste that's truly one of a kind. Since its inception, Coffee Cocktails has become the place to go for those who appreciate exceptional flavours with a side of style and swagger.
Coffee Cocktails Opening Hours: Monday to Wednesday 8 am to 8 pm and Thursday to Saturday 8 am to 10 pm
Website: https://coffeecocktails.co.za/
Address: 32 Parliament St, Cape Town City Centre, Cape Town, 8000
Contact Number: 073 788 4162
De Vier Restaurant 🍴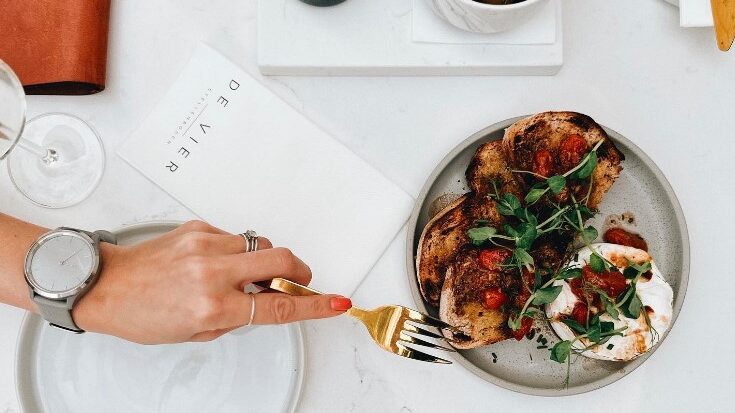 De Vier Restaurant is changing the game with its fresh approach to dining, centred around quality and variety. At the heart of the De Vier menu are four main dishes: beef, chicken, seafood, and a vegan option, ensuring there's something for everyone. But the fun doesn't stop there. Before diving into your main course, you can kick things off with a selection of four small plates, each bursting with distinct flavours to get your taste buds buzzing. And, of course, there are mouthwatering dessert options to round off your meal on a sweet note.
For those who just want to chill and enjoy a relaxed atmosphere, De Vier has you covered with stoep snacks – perfect for snacking while sipping on a glass of wine. The culinary genius behind the scenes is private chef Wynand Van Rooyen, who has added his magic touch to the menu. Wine lovers will also appreciate the carefully curated wine list, handpicked by Charles Pohl, a seasoned wine sommelier and expert.
De Vier Opening Hours: Monday to Saturday 11 am to 10 pm
Website: https://www.devier.co.za/
Address: 19 Mark St, Stellenbosch Central, Stellenbosch, 7600
Contact Number: 021 891 0145
Vadivelu 🐅
Vadivelu is where Indian flavours meet a whole lot of attitude, and it's bringing a fresh vibe to Kloof Street. Taking over the former Manna Epicure spot, this restaurant is the Making of cousins and in-laws Jason, Kevin, and Tim, who are part of a South African Indian family. Step inside, and you'll be surrounded by earthy sage and terracotta walls, jungle-themed wallpaper featuring tigers and tropical birds, comfy pistachio banquettes, and inviting pale-wood tables and chairs, all dressed up with stunning Mervyn Gers tableware.
Chef Jai, with his Tamil Nadu culinary background, works his magic with street food snacks like the must-try potato masala dosa, served with coconut chutney. The main menu offers authentic Southern Indian dishes alongside some Durban curry favourites, including mouthwatering prawn coconut curry, aloo gobi, and lamb tikka masala, all perfect for sopping up with crispy parathas. The well-picked wine list complements the spices nicely, with plenty of options by the glass. Vadivelu is all about warmth, generosity (you might leave with leftovers), and a lively atmosphere that's already buzzing on a Tuesday night.
Vadivelu Opening Hours: Monday to Saturday 12 pm to 10 pm
Website: https://www.vadivelu.co.za/
Address: 151 Kloof St, Gardens, Cape Town, 8001
Contact Number: 021 300 5777
How's Your Oni? 🥢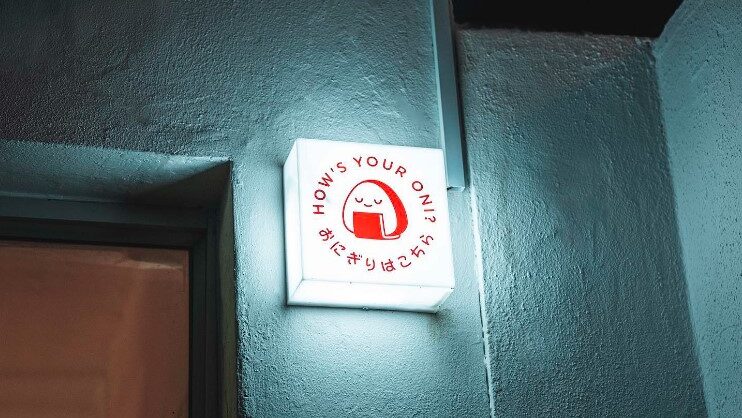 How's Your Oni is a must-visit restaurant in Gardens that's all about Japanese street food, especially onigiri. It started as a cool stall run by MinChan Kim and Rebecca Aziz at the OZCF market (where all great things begin!), and now it's a permanent spot with a midweek presence at the market too. The real stars of the show here are the onigiri, and they've got an exciting menu with eleven mouthwatering options that'll make your taste buds sing. And if you're looking for more Japanese delights, they've got a range of ippinryori starters and some seriously comforting ramen or udon bowls with flavorful broths.
The restaurant itself is cosy, with just ten seats inside and another ten on the patio. But despite its size, it's already buzzing with energy and food lovers since opening in February 2023. So if you're up for some fantastic Japanese street food, swing by How's Your Oni and find out just how good your "Oni-giri" can be!
How's Your Oni Opening Hours: Tuesday 12 pm to 4 pm and Thursday to Saturday 12 pm to 9 pm
Address: 7 Scott St, Gardens, Cape Town, 8005
Contact Number: 076 738 3132
Salon 🍜


Salon is the latest venture from the renowned chef-restaurateur Luke Dale Roberts, and it's here to dazzle your taste buds. Tucked away on the first floor beneath the Old Biscuit Mill's Pot Luck Club, Salon brings old-world salon style to life, complete with plush velvet drapes, art-deco glass, and brass accents. It's a nod to the legendary Test Kitchen's "Dark Room" days, infusing a touch of drama into your dining experience.
Teaming up with chef Carla Schulze, Luke Dale Roberts has concocted a tantalizing nine-course Salon menu that's like a journey through his career and the countries he's worked in. From familiar favourites like pork scratchings in Guinness foam to global delights like Singapore chilli, and a South African dish called Jerusalem Artichoke Malva, each dish bears Luke's signature creativity and complexity.
Salon Opening Hours: Lunch Thursday to Saturday 12 pm to 1:30 pm and Dinner Tuesday to Saturday 6 pm to 8:30 pm
Website: https://salonct.co.za/home/
Address: Ist Floor, silo building, The Old Biscuit Mill, 375 Albert Rd, Woodstock, Cape Town, 7925
Contact Number: 087 093 5890
Tang 🌸
Tang, situated along the waterfront of Cape Town, offers a dining experience that harmonizes with the breathtaking natural beauty of the city. With its new establishment opening in December 2022, it is difficult to get a reservation due to its new presence so book fast! The restaurant's elegant marble waterfall adds to the sense of serenity, perfectly complemented by the iconic Table Mountain serving as a majestic backdrop. Inside, the ambience is light and uplifting, enhancing the pleasure of your dining experience while allowing the captivating energy of the harbour to envelop you.
In a city renowned as one of the world's most famous tourist destinations, Tang at the V&A Waterfront provides an exquisite escape for the senses, blending creativity and expression, much like the Tang dynasty it draws inspiration from, which celebrated the art of taste above all else. With a backdrop that embraces the ocean's majesty, Tang promises a delightful fusion of tastes and an immersive dining experience in the heart of Cape Town.
Tang Opening Hours: Monday to Sunday from 12 pm to 11 pm
Website: https://cpt.tanghospitality.com/
Address: Shop 153, V&A Waterfront, 19 Breakwater Blvd, Cape Town
Contact Number: 076 652 8972
As we conclude our journey through Cape Town's newest restaurants, we can't help but be amazed by the creativity and passion that these restaurants bring to the table. From upscale fine dining to hidden gems tucked away in Cape Town's neighbourhoods, the city's dining scene has never been more exciting. Each restaurant we've explored will leave an indelible mark, offering not just meals but experiences that you won't want to miss out on. Whether you're a local or a visitor, Cape Town's newest restaurants have something special for everyone. So, go ahead, book a table, and embark on your own food adventure in the Mother City.