Are you in search of a rejuvenating sanctuary that combines ancient wellness traditions with modern expertise? Look no further than Mai Thai Wellness Spa, a spa that draws inspiration from the rich tapestry of traditional wellness massage rituals and botanical recipes from Thailand and Africa. With a focus on enhancing your beauty and overall well-being, Mai Thai Wellness Spa offers a variety of internationally acclaimed therapies at affordable prices.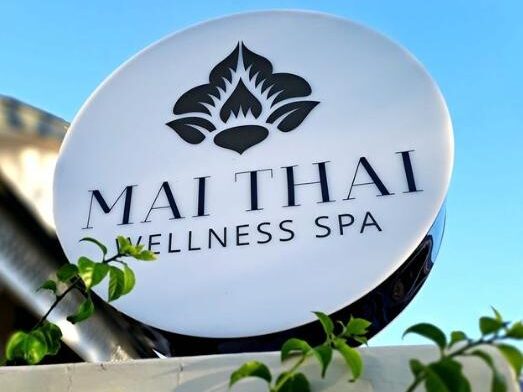 Spa Menu🌹
The menu of services goes beyond massages to offer a comprehensive range of treatments designed to pamper and rejuvenate you from head to toe. Immerse yourself in the blissful experience of the rejuvenating spa packages, carefully curated to provide a harmonious blend of therapies that promote balance and well-being.
Transform your skin with collagen-enriched facials, which utilize the power of natural ingredients to replenish and revitalize your complexion. Experience the stimulating effects of the body exfoliating treatments, as they gently remove impurities and unveil radiant, glowing skin.
Treat your hands and feet to the ultimate luxury with indulgent manicures and pedicures, designed to leave them feeling soft, nurtured, and beautiful. Experience the healing touch of skilled therapists with the following massage therapies on offer:
The Mai Thai Signature Massage
The Mai Thai Therapeutic Foot Massage
The Aromatherapy "Paradise" Massage
The Mai Thai Sports Massage
The Indian Head Massage
The Detox Massage
The Nourishing Tropical Coconut Massage
The Siam Traditional Thai Massage
The Hot Stone Therapy Massage
The Energizing Organic Face Massage
The Asian Blend Signature Herbal Compress Massage
From signature massages that blend ancient wisdom with modern techniques to specialized therapies targeting specific areas, Mai Thai Wellness Spa ensures a personalized and unforgettable experience. Whether you seek relaxation, rejuvenation, or relief from specific concerns, the expert therapists are dedicated to providing massage therapy tailored to your individual needs. Embark on a journey of relaxation and well-being with the wide selection of massage therapies at Mai Thai Wellness Spa.


Spa Packages🌼
Escape to a tropical paradise with Mai Thai Wellness Spa's exquisite Spa Packages. Inspired by the best of Thailand, the packages offer a blissful combination of luxurious treatments and holistic experiences. Indulge in a journey of relaxation and rejuvenation as you immerse yourself in the ultimate tropical spa experience. That includes:
Back, Neck and Shoulder Massages
The Mai Thai Aromatic Full Body scrub
Paradise Massage Therapy and The Mai Thai Therapeutic Foot Massage
Aromatherapy Paradise Massage and the Hydrating QMS Facial
Jet Lag Buster and so much more
Face and Nail Therapy🧡
Experience the epitome of face and nail therapy at Mai Thai Wellness Spa. The facials feature the renowned QMS Medi cosmetic Facial Range from Germany, hailed as the best by many. For exquisite nail care, they offer manicures and pedicures using OPI, the global leader in nail care products. Pamper yourself with the very best in skincare and nail treatments.


Waxing🍸
Discover the ultimate waxing experience at this spa. The waxing services feature the use of Cirépil wax by Perron Rigot, renowned as one of the finest waxes worldwide. With its exceptional quality and gentle formula, Cirépil wax is perfect for sensitive skin, ensuring a comfortable and effective hair removal process. Experience the luxury of flawless and long-lasting results with premium waxing treatments.
Body Therapy and Grooming💎
Experience the pinnacle of body therapy and grooming at Mai Thai Wellness Spa. The body scrub treatments feature the use of natural organic products from the award-winning luxury Body care Range by HARNN Thailand.
Developed with the utmost care, these body scrubs incorporate the finest organic active ingredients to provide a truly indulgent and rejuvenating experience. Pamper your skin with our exceptional body treatments and embrace the harmonious blend of nature and luxury for a radiant and revitalized you.
Partner Products😎
The spa is dedicated to providing an exceptional spa experience, and they achieve this by partnering with internationally renowned, award-winning brands for facial and body treatment therapies. Their commitment to excellence is reflected in the quality of products, as they go beyond the ordinary to ensure exceptional standards and remarkable skincare results.
With carefully selected wellness product partners, it is guaranteed that every treatment at Mai Thai Wellness Spa is enhanced by the finest and most effective products available. From luxurious facial treatments to indulgent body therapies, the partnership with these renowned brands allows them to deliver a spa experience that surpasses expectations and leaves guests feeling rejuvenated and revitalized. Experience the difference with the exceptional partner products at Mai Thai Wellness Spa and embark on a journey of unparalleled relaxation and beauty.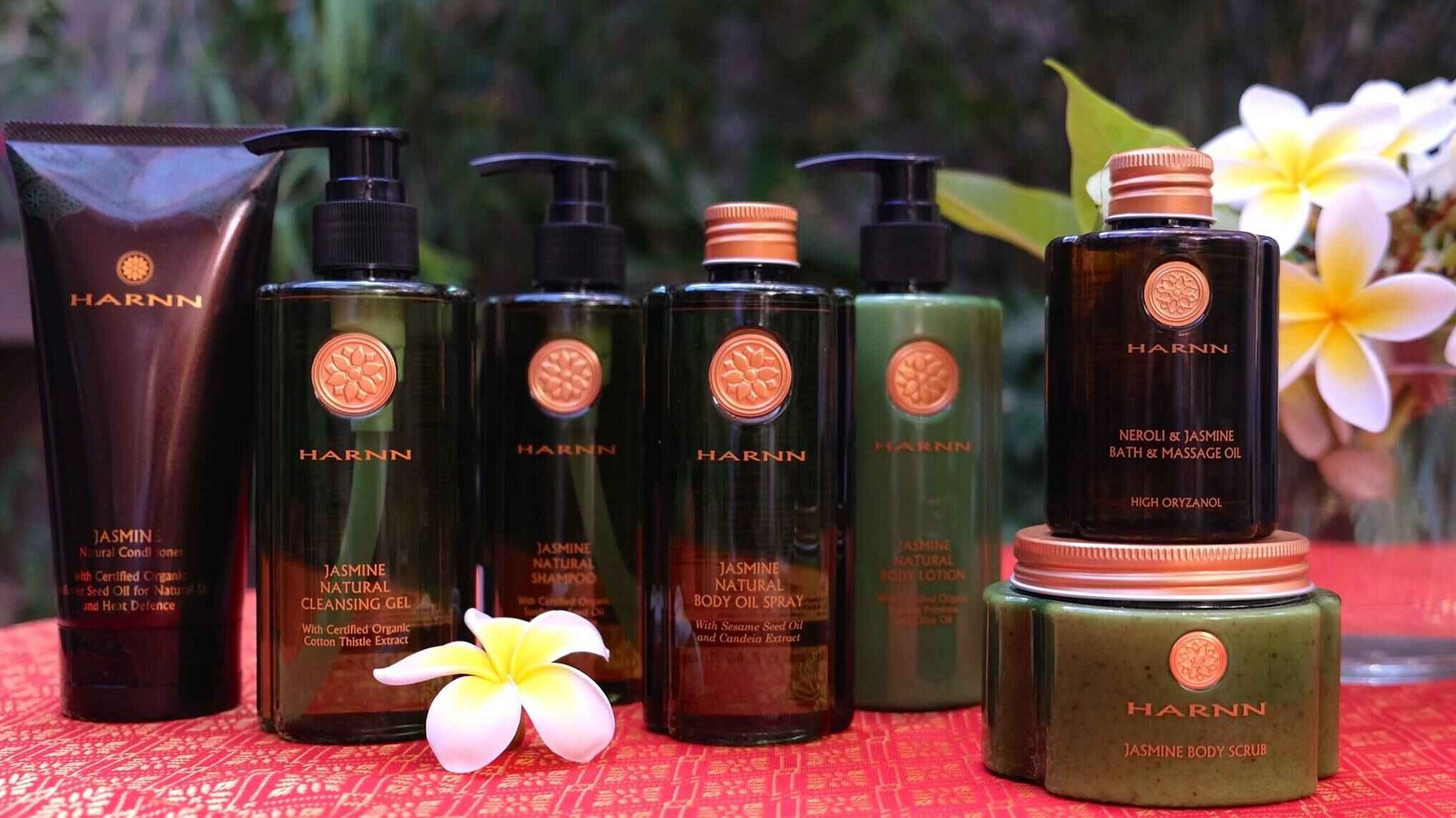 All of Mai Thai Wellness Spa's awards🌟
Mai Thai Wellness Spa is a prestigious and award-winning destination that has been recognized globally for its exceptional services and commitment to excellence. Their awards include:
Best Thai Spa in South Africa (2023 Travel and Hospitality Awards)
Best Wellness Spa in South Africa (2022 Haute Grandeur Global Awards),
Thai Spa of the Year (2021 Travel and Hospitality Awards)
Best Luxury Oriental Spa in the World (2020 World Luxury Spa Awards)
Best Spa Manager in Africa (2020 World Luxury Spa Awards).
Best Thai Massage and Spa in Cape Town (2020 International Spa Awards)
Best New Emerging Spa in the World (2018 World Luxury Spa Awards)
Mai Thai Wellness Spa continues to set new standards of luxury and excellence in the global spa sector.
Mai Thai Wellness Spa Photos📸


Where is Mai Thai Wellness Spa Located?🌍
This spa is nestled within a stunning villa located in the historical suburb of Oranjezicht, Cape Town, at the base of the iconic Table Mountain. Step into our spa and be transported to a world of timeless elegance and serenity. The villa boasts a gracious heritage, with original pressed ceilings and an opulent ambience reminiscent of a Victorian-era stately home.
Over a century old, this remarkable building has been lovingly restored and maintained, while also being modernized internally to meet the spa's needs. This combination of history and modern comfort creates a truly luxurious experience for our guests.
---
Mai Thai Wellness Spa stands out as the premier destination for a spa experience that combines excellence with affordability. With a reputation as the best spa, we take pride in offering a wide range of internationally award-winning therapies at the best prices. Our dedication to providing exceptional services, combined with our commitment to making wellness accessible, sets us apart.
Discover the transformative power of our restorative massages, rejuvenating spa packages, and luxurious treatments, all available at prices that cater to your budget. Experience the best of relaxation, beauty, and well-being at Mai Thai Wellness Spa, where excellence meets affordability.
Website:https://www.maithaiwellness.com/
Facebook:@Mai Thai Wellness Spa, Cape Town
Instagram: @maithaiwellness_spa
Address:7 Breda Street Oranjezicht, Breda St, Gardens, Cape Town, 8001
Phone: (021) 418 0713
---
FAQ
Q – Are there any other Mai Thai Wellness Spas in Western Cape?
A – There aren't any other Mai Thai Wellness Spas in the province. The only one is in Oranjexicht, Cape Town

Q – What time does Mai Thai Wellness Spa close?
A – Mai Thai Wellness Spa is open Monday – Saturday from 08h00 to 19h00 and Sundays from 09h00 to 18h00.

Q – Are children allowed to attend the spa?
A – Yes, but children under 15 years of age must be accompanied by an adult.