Welcome to Life Day Spa, an extraordinary haven of luxury and relaxation nestled in the heart of Cape Town. Life Day Spa offers a truly rejuvenating experience that will leave you feeling refreshed and revitalized. They have multiple branches throughout South Africa from Life Day Spa Fourways and Life Day Spa Rosebank to the Life Day Spa's in the mother city.
Combining world-class facilities, expert therapists, and a comprehensive range of treatments, The Spa promises an unforgettable wellness journey like no other. Join us as we delve into the exquisite offerings and signature features that make this spa a must-visit destination for those seeking the ultimate pampering experience.
How Life Day Spa Started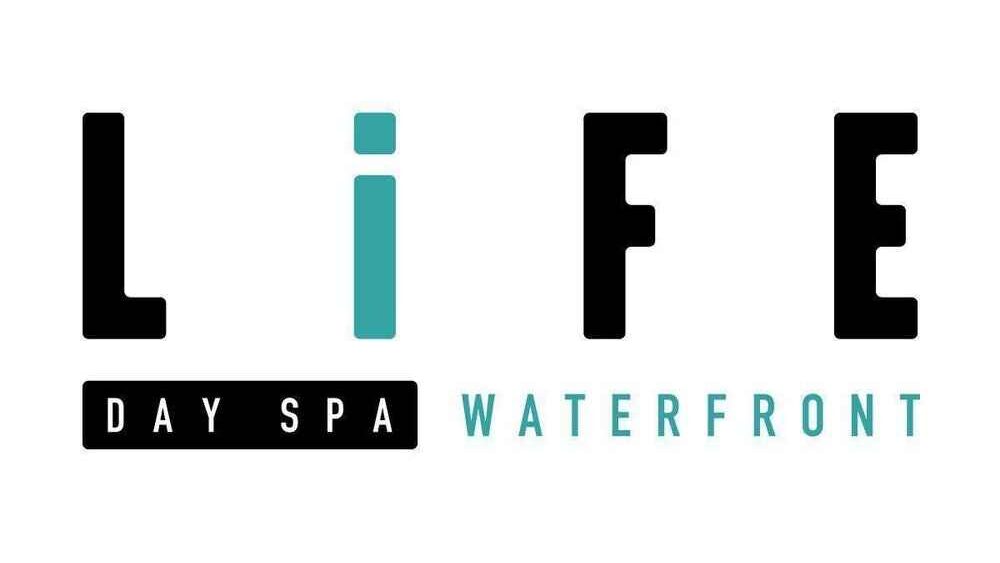 Life Day Spa had humble beginnings but soon grew into a prominent player in the wellness industry. It all started with a vision to create an exceptional spa experience that would revolutionize the way people approached self-care. Founded by a group of passionate individuals, Life Day Spa embarked on a journey to bring unparalleled luxury and rejuvenation to South Africa.

The founders carefully curated a team of skilled therapists and experts who shared their vision for providing top-notch treatments and exceptional customer service. Through meticulous planning and attention to detail, they established the first Life Day Spa location, setting the foundation for a brand that would soon become synonymous with excellence. Today, the spa's stands as a testament to the founder's original vision, offering an extraordinary experience that has become a benchmark for the wellness industry in South Africa.
Immersive Spa Experiences


Step into the serene world of Life Day Spa, where tranquillity and luxury intertwine to create an unparalleled oasis of well-being. Each Life Day Spa location is thoughtfully designed to provide a sanctuary from the hustle and bustle of everyday life. From the moment you enter, you'll be greeted by a peaceful ambience, soothing aromas, and a warm, friendly staff dedicated to ensuring your utmost comfort.
Indulge in a wide array of spa experiences meticulously crafted to cater to your unique desires. Immerse yourself in the healing powers of water with their hydrotherapy facilities, featuring rejuvenating pools, Jacuzzis, and flotation pools. Unwind in the serene relaxation areas, adorned with plush loungers and gentle lighting, allowing you to unwind and drift away into a state of complete bliss. Whether you're seeking a therapeuticmassage, revitalizing facial, or holistic body treatment, The Spas offers an extensive menu of indulgent experiences designed to nourish your body, mind, and soul.
Tailored Treatments
Life Day Spa understand that every individual is unique and deserves a personalized approach to wellness. Their highly skilled therapists are dedicated to tailoring treatments to address your specific needs and preferences. From the moment your spa journey begins, you'll embark on a personalized voyage of self-discovery and renewal.
Choose from an array of spa packages that combine a variety of treatments, allowing you to curate your own experience of pure indulgence. Select from options such as "Create Your Spa Package" where you can handpick a combination of treatments to suit your desires or explore specialized packages like the "Mom-To-Be Package" designed to nurture and pamper expectant mothers. Whether you're seeking deep relaxation, skin rejuvenation, or a holistic wellness experience, Life Day Spa's offers the perfect treatment to fulfil your desires.
Luxurious Facilities
Life Day Spa takes pride in providing an environment that exudes opulence, elegance, and the highest standards of comfort. Each location boasts state-of-the-art facilities that have been meticulously designed to enhance your spa journey.
Experience a harmonious blend of luxury and nature at Life Day Spa Waterfront, nestled within the breathtaking V&A Waterfront in Cape Town. Immerse yourself in the tranquil ambience of the spa's manicured gardens, unwind in the outdoor pool, or rejuvenate your senses with a steam room session. The spa's award-winning facilities and stunning views of the waterfront create a truly enchanting retreat.
Life Day Spa Century City offers a haven of sophistication and style, where you can relax and rejuvenate in 5-star comfort. Unwind in the serene treatment rooms, indulge in a luxurious manicure or pedicure at the nail bar, or take a dip in the virtual forest, a unique feature designed to transport you to a world of tranquillity.
The Wellness Revolution
The Life Day Spa Collection is at the forefront of the wellness revolution, embodying a commitment to assisting clients in their quest for optimal well-being. With a legacy of excellence spanning years, The spa has become synonymous with exceptional quality, professionalism, and innovation in the spa industry.
The team of skilled therapists undergo rigorous training and remains updated with the latest techniques and trends in the wellness realm. Their expertise, combined with the use of premium skincare products and advanced technologies, ensures that you receive the highest standard of care and enjoy transformative results.
---
In a world that often moves at a frantic pace, Life Day Spa provides a respite where you can slow down, unwind, and indulge in the luxurious art of self-care. With its unrivalled facilities, personalized treatments, and commitment to excellence, The spa offers a haven of tranquillity where you can rejuvenate your body, mind, and spirit.
Embark on a journey of ultimate relaxation and discover the extraordinary experience that awaits you at Life Day Spa. Whether you choose the Cape Town or Johannesburg locations, be prepared to immerse yourself in a world of pampering, opulence, and unparalleled luxury. Life Day Spa invites you to embrace well-being and rediscover your inner radiance in an oasis designed to nurture and uplift your senses.

Website:https://lifedayspa.co.za/
Contact Number: 011 447 2255
---
FAQ
Q – Are gift vouchers available at Life Day Spa?
A – Yes, The Spa offers gift vouchers that make perfect presents for loved ones to enjoy the ultimate spa experience.

Q – Is prior booking required at Life Day Spa?
A – It is highly recommended to make prior bookings at Life Day Spa to secure your preferred date and time for treatments.

Q – Can I purchase skincare products at Life Day Spa?
A – Yes, The Spa offers a selection of premium skincare products, allowing you to continue your spa experience at home.

Q – Are male guests welcome at Life Day Spa?
A – Absolutely! Life Day Spa welcomes both male and female guests to indulge in the luxurious treatments and facilities available.