If you're looking for an extraordinary animal adventure, Highgate Ostrich Show Farm, Oudtshoorn should definitely be on your bucket list. Located in the picturesque town of Oudtshoorn, South Africa, Highgate Ostrich Show Farm offers a unique opportunity to get up close and personal with one of the most fascinating creatures in the animal kingdom: the ostrich.
We'll take you on a journey to explore the Highgate Ostrich Show Farm in Oudtshoorn, its history, attractions, and what you can expect during your visit. From the moment you arrive at the farm, you'll be immersed in the world of ostriches and learn more about these magnificent birds than you ever thought possible.
History of Highgate Ostrich Show Farm, Oudtshoorn 🪶
Highgate Ostrich Show Farm has a rich history dating back to the early 1900s when ostrich feathers were in high demand for fashion and decor. The farm was established in 1938 by the Nel family, who had been involved in the ostrich industry for many years. They started with a small flock of ostriches and gradually expanded the farm to become one of the largest ostrich breeding and feather production farms in the world.
In the 1950s, the ostrich feather market crashed, and the Nel family had to diversify their business to survive. They began offering tours and demonstrations to visitors, and the farm became a popular tourist destination. Today, Highgate Ostrich Show Farm is still owned and operated by the Nel family and is one of the most visited attractions in the Western Cape.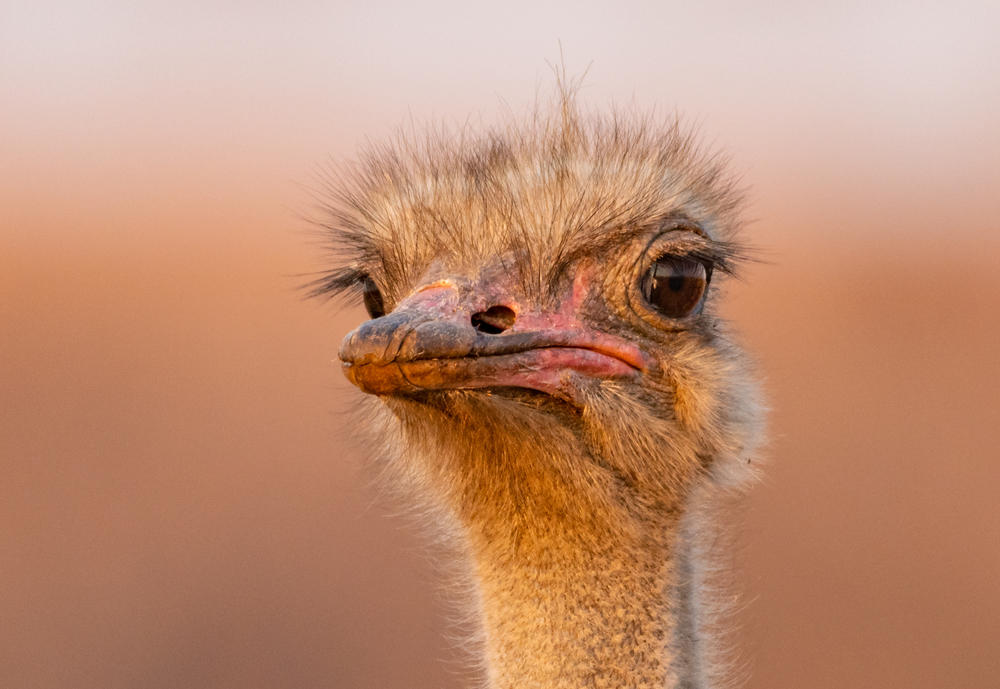 Attractions at Highgate Ostrich Show Farm, Oudtshoorn 👜
There are several attractions at Highgate Ostrich Show Farm that you won't want to miss during your visit. Here are just a few of the highlights:
Guided Tours: One of the best ways to experience the farm is through a guided tour. The knowledgeable guides will take you on a journey through the farm and teach you everything you need to know about ostriches, their habitat, behaviour, and unique characteristics. You'll also have the opportunity to interact with these fascinating birds, feed them, and even ride them if you're brave enough.
Feather Tour: Ostrich feathers are still a valuable commodity, and Highgate Ostrich Show Farm is one of the few places in the world where you can learn about the process of feather production from start to finish. During the feather tour, you'll see how the feathers are cleaned, sorted, and processed into various products, including feather dusters, boas, and even high-end fashion items.
Restaurant: After all the excitement of the tours, you'll want to take a break and grab a bite to eat at the farm's restaurant called Pepper Tree Restaurant. The menu features a variety of ostrich meat dishes, as well as other South African specialities. If you're feeling adventurous, you can even try ostrich steak or burger.
Curio Shop: If you're looking for souvenirs or gifts to take home, the curio shop at Highgate Ostrich Show Farm has a wide selection of ostrich-related products, including leather goods, feather products, and other unique gifts.
Other attractions at the farm include a playground for children and a petting zoo with other farm animals.
What to Expect During Your Visit 👕
Visiting Highgate Ostrich Show Farm is a unique experience, and there are a few things to keep in mind to make the most of your visit:
Dress Comfortably: The farm is located in a semi-arid region, and the weather can be quite hot during the summer months. Be sure to dress comfortably and wear sunscreen and a hat to protect yourself from the sun.
Be Prepared to Get Dirty: Interacting with ostriches can be a messy experience, so be prepared to get a little dirty. You'll also want to wear closed-toe shoes to protect your feet.
Respect the Animals: Ostriches are powerful birds and should be treated with respect. Follow the instructions of your guide and don't approach the birds without permission. It's also important to not touch the birds' eyes or feathers, as this can cause them discomfort.
Plan Your Visit: Highgate Ostrich Show Farm is open seven days a week, and tours are offered throughout the day. It's a good idea to book your tour in advance to ensure availability. You can also plan to spend a few hours at the farm, exploring the various attractions and enjoying a meal at the restaurant.
No Ostrich Riding Allowed: Highgate Ostrich Show Farm used to be known for offering ostrich rides but as of late that is no longer available due to animal welfare concerns.
Tour Pricing 💸
Highgate Ostrich Show Farm has reasonable tour pricing which includes a premier meal and an unforgettable experience. Here is the pricing which has been updated since October 2022:
Children under the age of 7 years – Free
Children 7 to 12 years – R75 per person
Adults – R140 per person
How to Get There 📍
Highgate Ostrich Show Farm is located in Oudtshoorn, which is situated in the Western Cape province of South Africa. The farm is easily accessible by car, and visitors can use either the N1 or the R328 to get there. If you are driving from Cape Town, take the N1 towards Paarl, and then continue towards Worcester.
From beautiful Worcester, take the R60 towards Robertson, and then continue on the R62 towards Barrydale. From there, take the R328 towards Oudtshoorn. The journey should take approximately four and a half hours. Alternatively, visitors can take a flight to George Airport, which is approximately an hour's drive from Oudtshoorn.
There are several airlines that offer flights to George Airport, including South African Airways, Mango, and Kulula. From the airport, visitors can hire a car or take a taxi to Highgate Ostrich Show Farm. Once you arrive at the farm, there is ample parking available, and the entrance to the farm is clearly marked. The farm is open daily from 9 am to 4:30 pm, and guided tours are conducted throughout the day.
---
Highgate Ostrich Show Farm is a fascinating and unique attraction that offers visitors a chance to learn about and interact with one of the most intriguing animals in the world. With guided tours, feather demonstrations, and delicious ostrich meat dishes, there's something for everyone at the farm. Whether you're a nature enthusiast or just looking for a fun and educational experience, a visit to Highgate Ostrich Show Farm is sure to be a memorable one.
Website: https://highgate.co.za/
Phone: +27 (44) 272 7115 / +27 (71) 076 9964
Email Reservations: reservations@highgate.co.za
Facebook: https://www.facebook.com/highgateostrich/
Instagram: https://www.instagram.com/highgateostrichfarm/