About
"Africa's Leading Small Business Technology Event"
The BigFive Summit is a unique event in Africa. It focuses on bringing together the companies that help transform the small business digital ecosystem. From the developers who build the digital solutions for SMMEs to the agencies, banks, telecoms, SaaS platforms, and media organizations who own the small business customers relationship, to the investors who help fuel the innovation. And finally, to the small businesses themselves who vote with their wallets on which tools help them grow their businesses. And which do not.
What draws companies to the BigFive Summit is the opportunity to learn about the state of the art in SMME digital transformation. And to form the partnerships that help Africa's SMMEs digitally transform, and help their businesses succeed in the process.
The digital transformation of African SMEs takes place across every aspect of the enterprise. This includes customer acquisition, engagement, and retention; invoicing and payments; logistics and inventory management; human resource management; location management; cybersecurity and data protection; and much more.
The BigFive Summit offers a combination of thought-leading interactive headline talks, executive interviews, and panel discussions, plus lively networking events where delegates can engage and build relationships.
BigFive Summit Event Outline
Tuesday 14th March 2023
Workshop and offsite networking events. Locations to be announced.
Wednesday 15th March 2023
Full day conference programme at the Radisson Blu Waterfront Hotel
Thursday 16th March 2023
Full day conference programme at the Radisson Blu Waterfront Hotel
BigFive Summit Sample Session Topics
What is the current state of digital marketing best practices for African SMEs?
What is the optimal digital presence for African SMEs?
How should African SMEs leverage social media for optimal impact?
What tools can help African SMEs collect digital and online payments?
What tools can SMEs use to manage their financial operations for greater visibility and efficiency?
How can African SMEs begin to leverage emerging technologies like AI, AR/VR, & blockchain/web3/NFTs?
What are the best practices for acquiring small business customers? (direct sales, product-led growth, marketplaces, reseller partnerships, etc.)
How can organizations best help to digitally upskill SMEs so they are able to adopt new technologies effectively?
What is the current environment for funding startups focused on solving pain points for African SMEs?
What are some best practices for creating successful partnerships to take products to market in the SME space?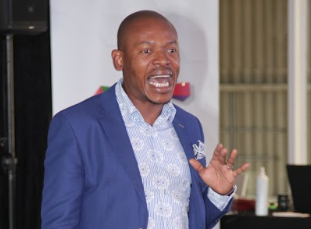 Market Sectors Relevant to the BigFive Summit
Adtech & martech platforms
Social media management platforms
Fintech platforms
Foodtech platforms
eCommerce platforms
Location management platforms
FMCG marketplaces
Digital agencies
Banks
Telecoms
Media companies
VC & PE firms
SME-focused SaaS cos.
SME-focused blockchains
SMEs
Website builders
Hosting companies
---
---
Organiser
Contact
0131 25029414